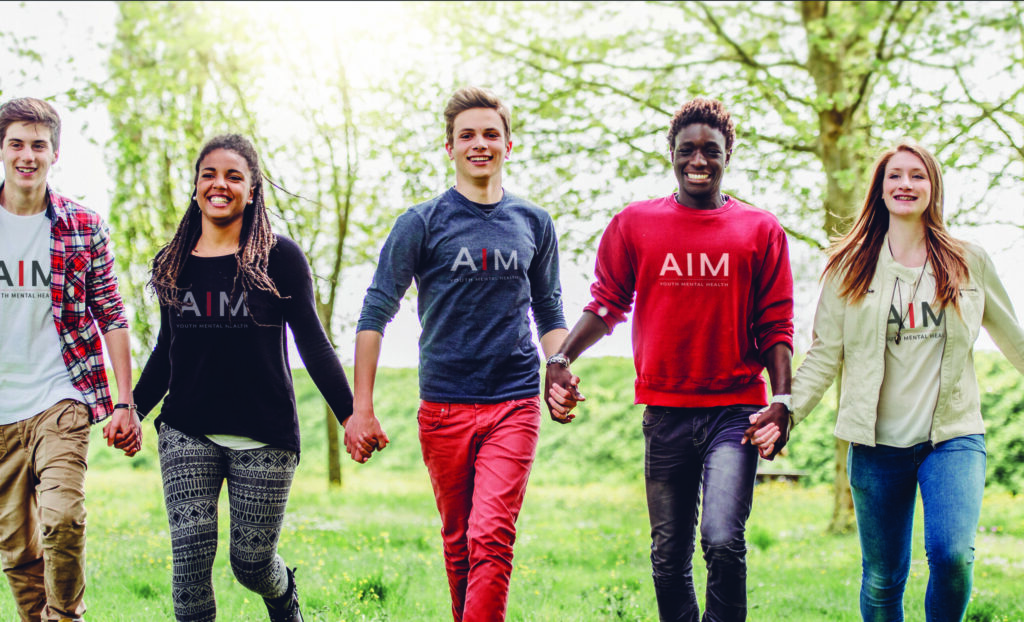 Mission
AIM is bridging the gap between research and access to care for youth struggling with their mental health by finding, funding, and implementing evidence-based treatments, empowering youth to discover their own mental health solutions, and training caring adults to create a safe holding place for the children, teens, and young adults.
The Big Idea
Today, nearly one in four teens are struggling with their mental health. That is why AIM Youth Mental Health is working on multiple fronts to address this crisis, including delivering promising new treatments, providing skills-based youth mental health first-aid training to parents, teachers, and caregivers, and empowering youth to conduct peer-to-peer research to discover their own solutions.
By supporting AIM, you will:
1) Ignite the Power of Youth in Finding Solutions: The AIM Ideas Lab engages high school students in learning scientific research methodologies, designing and distributing peer-to-peer surveys, and recommending their own solutions to the growing youth mental health crisis.
2) Support the Caregivers: Youth Mental Health First Aid training provides caring adults with the skills to create a "safe holding place" for youth struggling with their mental health. It teaches adults how to identify, understand, and respond to signs of mental struggles and substance use in youth.
I work closely with teens throughout Monterey County, and especially for those living in Salinas and South County, it is critical it is to protect adolescent's well-being, support their emotional learning, and ensure they are aware of the accessible mental health care resources. After taking the Youth Mental Health First Aid course offered by AIM Youth Mental Health, I am prepared to aid teens when they are in a mental health crisis and notice if someone is going through a substance use challenge. I serve as a gap to potentially save a life through navigating adolescence's need for support.

- Sandy Montes