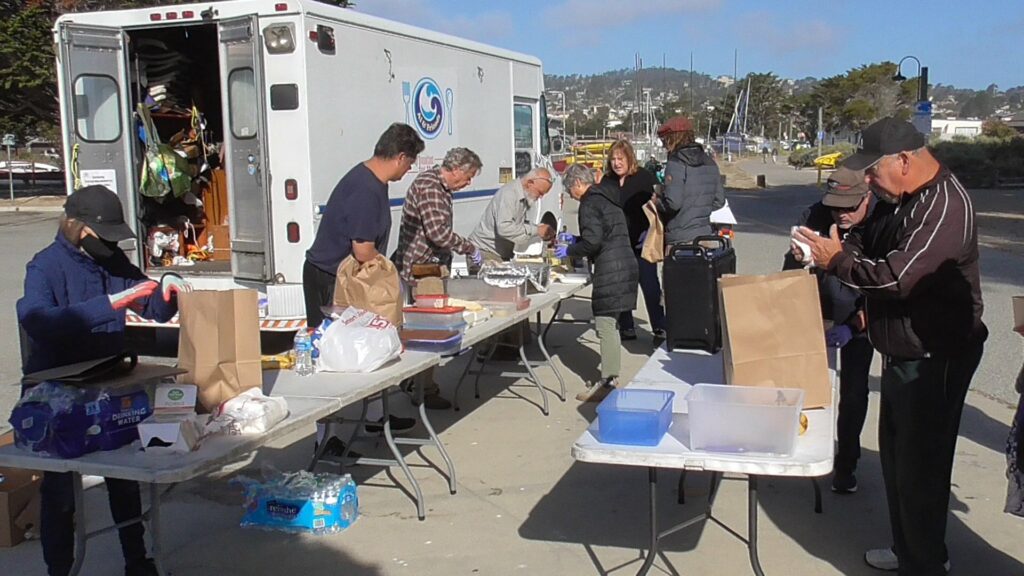 Mission
Headed by Alvin Siekert, the Mission of Al & Friends is to lift up members of the community who suffer from the most pressing challenges: hunger, homelessness, and poverty. Our organization thrives because we are an effective social service provider, a consistent presence, and a growing local network of dedicated citizens built from within the community that we serve. By serving thoughtfully planned meals regularly, Al & Friends helps bring dignity to people's lives, nurtures benevolent values within our community, and invites everyone to get involved in doing something that matters.
The Big Idea
Al uses his truck, "Dora" for many purposes. It is also a local icon! Yes, it delivers the feasts on Sundays, but it's also picking up donated ingredients and goods, or delivering meals to those who can't make it to the Sunday Breakfast at the beach. Recently re-organized and deep cleaned by the team, Dora is becoming more versatile as we look forward to bringing the pop-up kitchen back to the beach for fresh brunch-style breakfasts. As an exciting new idea to uplift our guests, Al is looking into installing a shower in Dora, so our services can offer an added benefit of bathing along with a special meal. Getting to a place to shower can be even more difficult than a meal for increasing amount of people who are struggling with housing.
"I've known Al for a long time. He has always been kind to me. He's kind to everyone! We are lucky to have someone like Al...to look forward to every Sunday morning...(points to the amazing looking plate of food) This food is GREAT!"

- Jeff C.