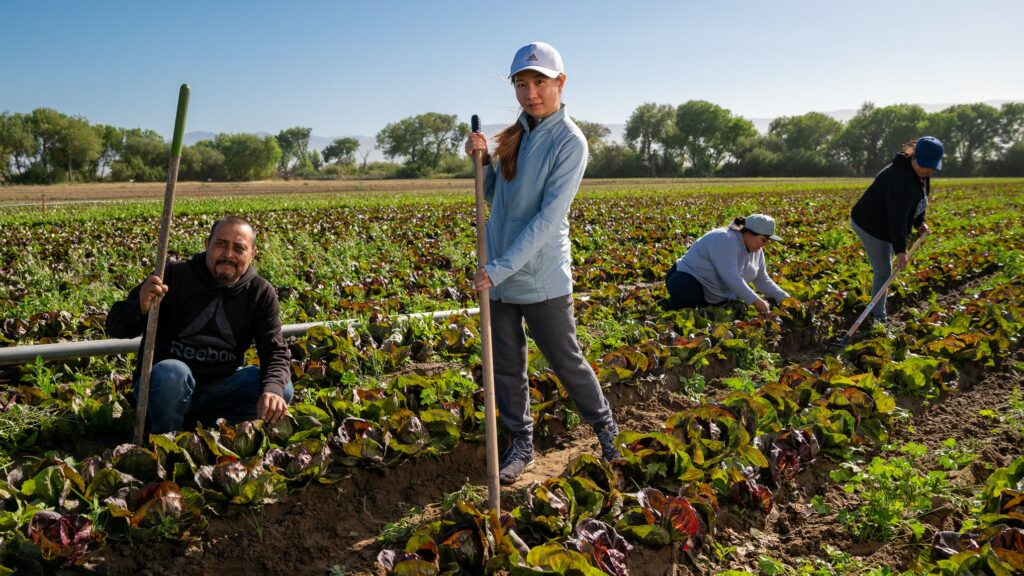 Mission
To create economic opportunity for limited-resource farmers through land-based training in organic farm management.

ALBA welcomes aspiring farmers from all backgrounds, but the vast majority who come to ALBA are Mexican immigrants farmworkers seeking a better life. ALBA gives them a unique chance to build on their farming experience through education, technical assistance and subsidized access to land and equipment. The 5-year program gives them the time and space to gradually learn all aspects of farm management in a supportive learning community.
The Big Idea
ALBA's staff operates out of a single building on our 100 acre farm in the Salinas Valley. The expansion of the classroom to accommodate more participants will cause a loss of 3 workspaces, leaving us even shorter on office space that was already squeezed.

Therefore, the classroom expansion requires simultaneously constructing a new building adjacent to the new one. Called the Farmworker Opportunity Center, the new space will enhance ALBA's capacity to advise farm owners on business matters, while also reserving designated space for service providers to have private meetings with farmers. The FOC will also set up multiple computer stations where our participants can increase their IT capacity and conduct business analytics with assistance from staff.

Thanks to Congressman Jimmy Panetta endorsement of the project, we have a head start in funding, but hope that MC Gives can help us hit our target.
It was a marvelous experience. ALBA has given me the motivation to change the direction of my career; after selling food through the restaurant, my new goal is to expand my farm and eventually buy my own ranch. - Santiago C., Salinas I'm thrilled to have had the opportunity to have had such a satisfactory experience in so many senses... I have lots of professional support on the academic level. Antonio and Salvador were great individuals who helped with documentation, FDA requirements, and the SRA. Patricia was quite clear and direct and I liked that she was a very neutral presence there, but yes, I would have liked it if they could have supported us more with the costs.... but yes I am quite satisfied and grateful - Yadira, Salinas

- Yadira M