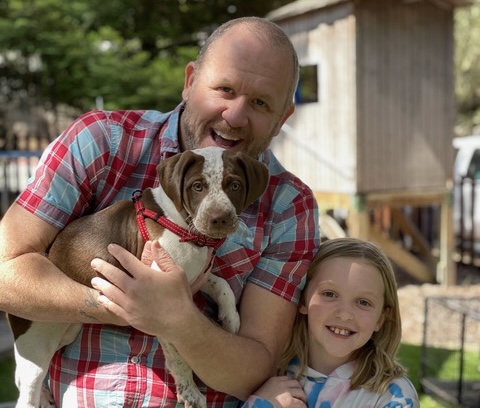 Mission
We are dedicated to finding good permanent homes for abandoned, stray, and abused companion animals and ending the pet overpopulation crisis through focused spay/neuter programs.
The Big Idea
A dash of compassion, a sprinkle of love, and a pinch of hope is Animal Friends Rescue Projects (AFRP) recipe for "happy tails." For 25 years, AFRP has saved over 25,000 at-risk companion animals.

We are a haven for shelter animals who aren't eligible for adoption due to poor health or injuries. Animals that are hit by cars needing major or minor medical attention, underage puppies and kittens, and animals at risk of euthanasia due to space constraints. AFRP provides medical care and time to heal. Without us, many would not make it out of the shelter. Additionally, we help owned animals by providing low & no-cost veterinary services, and we offer free spay/neuter and vaccinations to over 50 free-roaming cats monthly.

Your gift to Animal Friends Rescue Project will fund our veterinary clinic and outside medical services to provide routine and lifesaving care to hundreds of animals next year.
As the Rescue Coordinator at our local shelter, I can affirm that AFRP accomplishes incredible, life-saving outcomes for highly at-risk companion animals in our County. Daily, injured animals are brought to our shelter by community members and animal control officers. AFRP makes every effort to help us help them and will take that dog or cat into their program and get them the medical care required, often pulling them back from the brink of death. When traumatized pets come to our shelter, AFRP is one of my main resources. The healing that happens in a loving foster home cannot be replicated in the shelter. The experiences I've had with AFRP in my work and also as a volunteer and an adopter have made me forever grateful for the organization. They are truly a lifeline for thousands of marginalized animals who have no one else to turn to in Monterey County.

- Gina Wolf