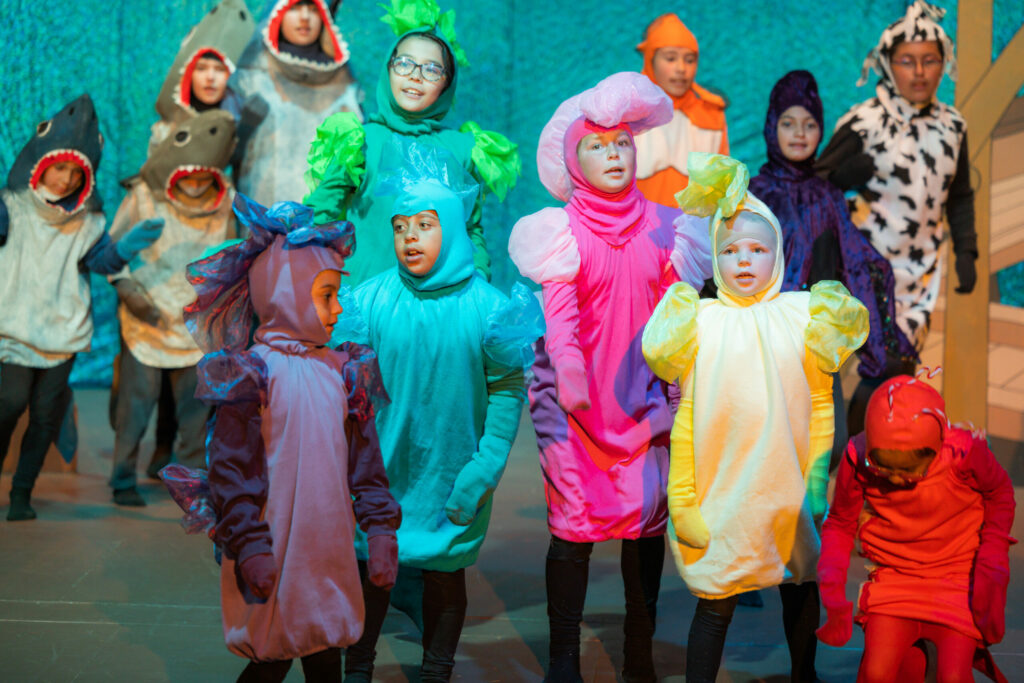 Mission
ARIEL Theatrical is committed to helping young people learn to lead principle-centered lives.
The Big Idea
ARIEL Theatrical is more than just a place to see family-friendly musicals. It is a safe and welcoming theatre education and performance venue that puts Y.O.U. in the spotlight. Programs at ARIEL are:

YOUTH-FOCUSED - Our young participants inspire and inform every aspect of programming at ARIEL Theatrical.

OPPORTUNITY-FILLED - ARIEL opens doors that lead to discovering talents, developing skills, building friendships, creating memories, and applying valuable lessons that transcend the stage.

UNIQUELY REWARDING - ARIEL programs invite young people to bring their very best to all aspects of their lives as they learn, grow and accomplish things together. What could be more rewarding than that?
At ARIEL….I learned that "I can do hard things." In high school, "I can do hard things" provided the inspiration I needed to overcome my most difficult athletic, musical, and academic ventures…. In college, "I can do hard things" was the discipline I needed to graduate from Northwestern University with both a Bachelors of Arts in Legal Studies and a Bachelors of Music in Voice and Opera with Honors….In law school, "I can do hard things" saw me through tax and evidence exams, oral arguments and mediations….I owe everything to that simple maxim, "I can do hard things," and I owe much of my success as a student, musician, and public servant to it. But these accomplishments are meaningless without discipline, modesty, and a willingness to serve, all of which are characteristics taught at ARIEL and are characteristics I seek to embody in my life.

- Ian Clark