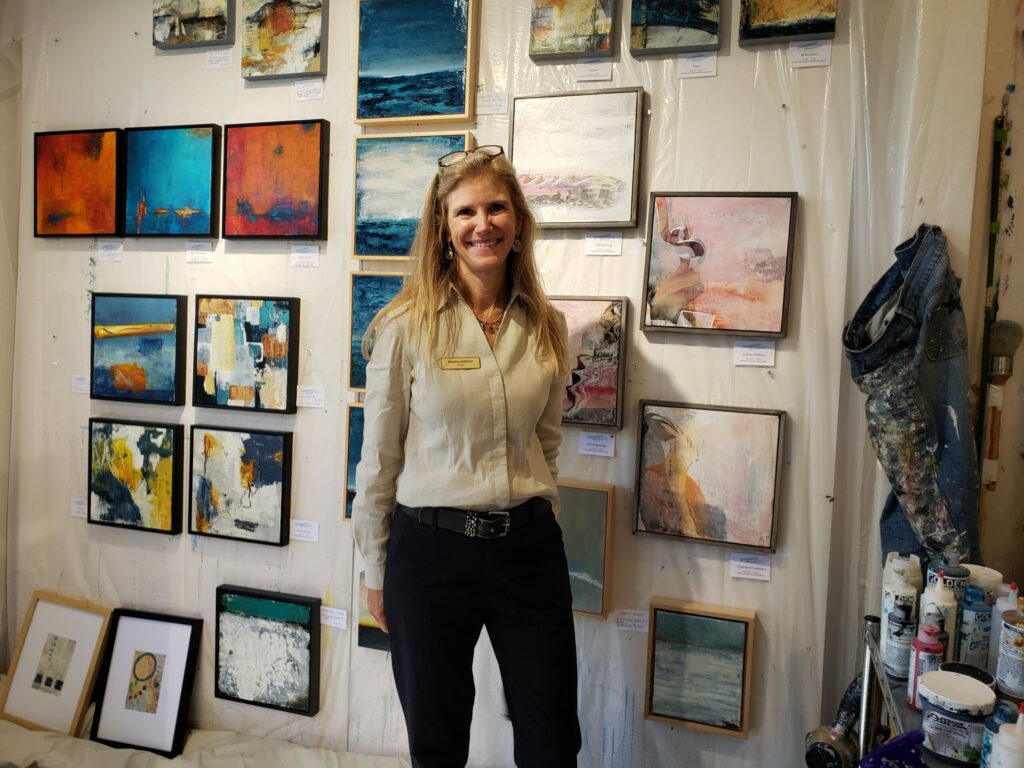 Mission
Arts Habitat connects and collaborates with artists and arts organizations in Monterey County to foster a dynamic, growing community, while leading the way to a thriving center for the arts at East Garrison.

The Big Idea
The Studio Tour is a two weekend, self-guided tour of artist studios and exhibition spaces where the public gets an opportunity to see art where it starts, meet artists, learn about their creative processes, and buy art.

The primary goal of the Tour is to give artists public exposure for their artwork, and an opportunity to sell their works directly to the public. This is accomplished by bringing a large number of the public into their studios through the production and distribution of a printed catalog inserted in the Monterey County Weekly and the Carmel Pine Cone, location signs, posters, and postcards. We market the Tour on radio, on Facebook, Twitter, e-newsletters, and on our two websites.

A second goal of the program is to educate artists on how to market, exhibit, price, display, and promote their artwork. This is accomplished by presenting two free workshops for Tour artists.
The commitment of the Arts Habitat staff and Board for the artists signed up for the Artists Studio Tour was extraordinary! Through this two years of uncertainty caused by the global pandemic they have sustained their support for all of the artists. They found creative solutions for individual artists in need of exhibition space by placing them in group spaces and even wineries! The staff refined the website to sustain interest in the Tour. Indeed, I was surprised/pleased to have a steady flow of locals and travelers during the Tour weekends, including a tour bus from a local senior living organization. This year was the most successful Tour that I have participated in yet! Barbara Furbush Atmos Press / Studio

- Barbara Furbush