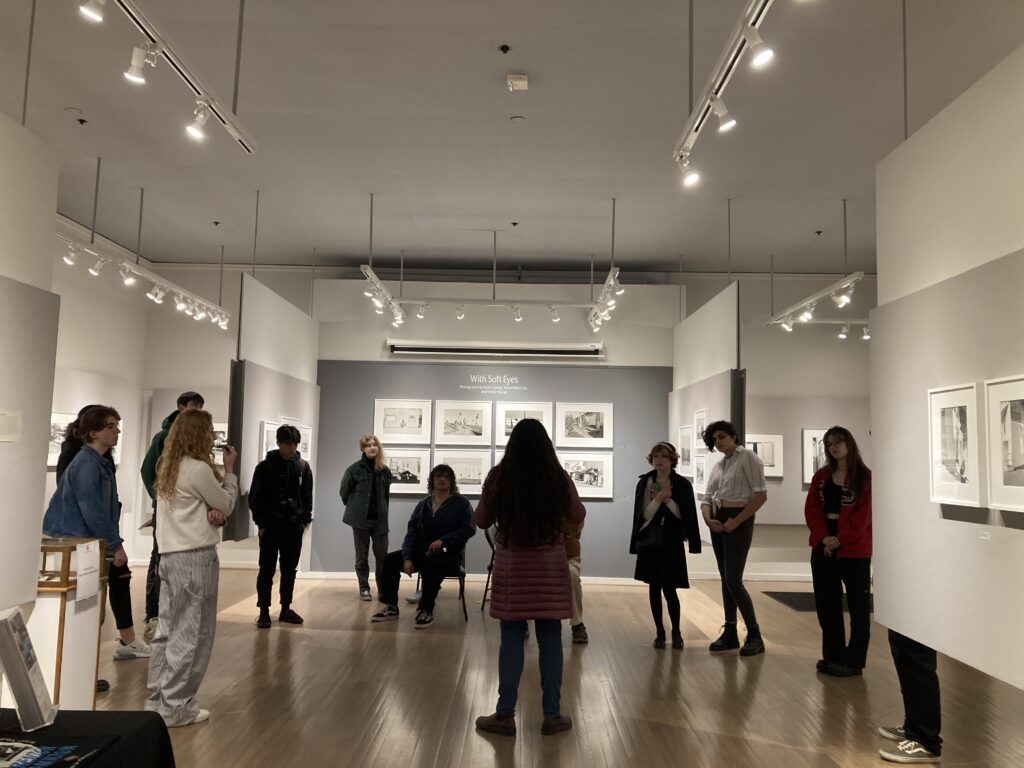 Mission
The Center for Photographic Art inspires the artist and the audience by nurturing the personal growth essential to creating and appreciating art. CPA works to increase understanding of and respect for photography and its important role in contemporary culture.

CPA's mission involves increasing understanding and respect of photography and its evolving role in contemporary culture. CPA strives to address artistic development, build well-informed audiences, stimulate dialogue, and promote inquiry about photography and related media through education, exhibitions, publications, lectures, fellowship programs, and community collaboration.
The Big Idea
2023 has been a year of change for us. Transitioning from online programming to a hybrid model of in-person plus virtual programming and events has been challenging, but it is absolutely necessary in order for us to have a future. The Center for Photographic Art is in the throes of strategic planning where we are looking closely at four strategic plan tracks: membership, partnerships/collaborations, marketing/outreach, and youth/diversity. Our objective is to create a three-year plan to execute the recommendations in furtherance of CPA's mission and make CPA a more vital organization. We must plan with milestones, dependencies, and resources (and lack thereof) in mind. It is an interesting time to undertake a strategic plan, when we are just recovering from the pandemic. But we must face the unknown and do what is required for us to grow, evolve, and embrace the future and what's in store for this veteran organization.
The Center for Photographic Art is a major contributor to Monterey County's vibrant art scene. While honoring its 50-year history steeped in the West Coast tradition, CPA also embraces the latest developments in contemporary fine art photography. With an engaged staff, passionate volunteers and a dedicated board of trustees, Director Ann Jastrab executes an impressive schedule of exhibitions and programming. The gallery presentations are diverse, thought-provoking, and always free to the public. As a CPA member for the last eight years, I've participated in many workshops and artist talks, both in-person and online. My experience has connected me with artists from across the country and around the world. This unique perspective has greatly impacted my practice as a photographer and my growth as an artist. As a cultural organization, CPA plays a vital and essential role for its members, for the community at large, and for the art of photography.

- Debra Achen