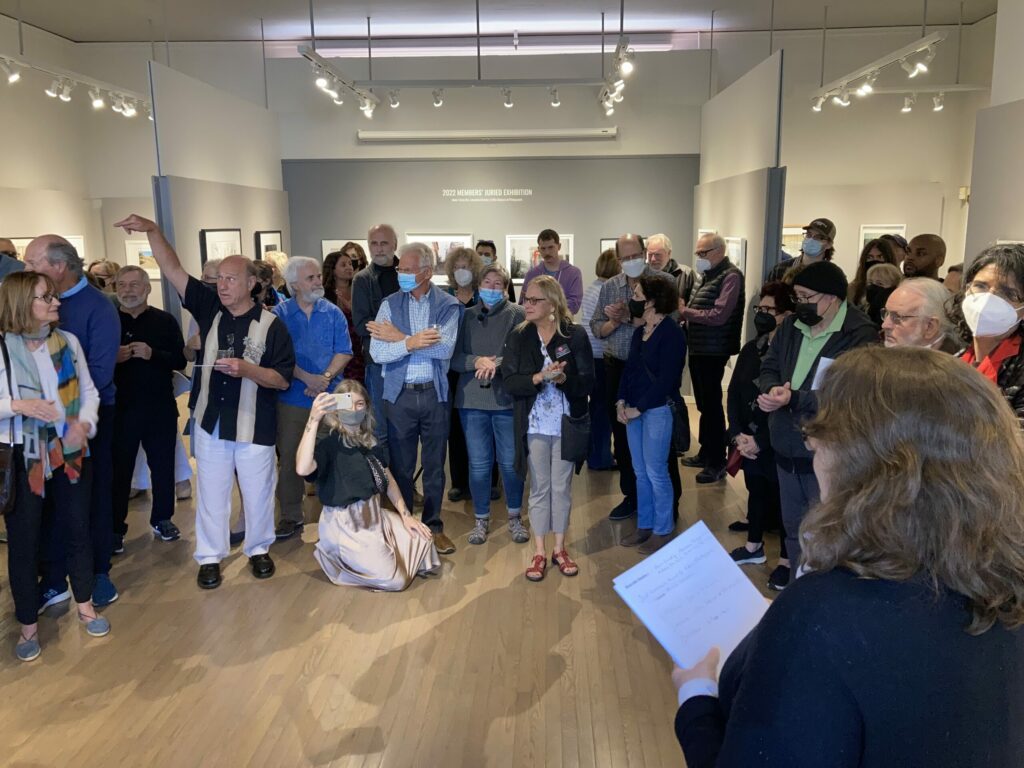 Mission
The Center for Photographic Art inspires the artist and the audience by nurturing the personal growth essential to creating and appreciating art. CPA works to increase understanding of and respect for photography and its important role in contemporary culture.
CPA strives to address artistic development, build well-informed audiences, stimulate dialogue, and promote inquiry about photography and related media through education, exhibitions, publications, lectures, fellowship programs, and community collaboration.
The Big Idea
Starting in March 2020, and continuing to this day, we have provided vital online programming that engaged new members from around the world as well as from all across the USA. This included many classes, artists' talks, virtual receptions and critiques, some of which had hundreds of attendees from across the globe. We brought people together in a new way and educated and inspired folks near and far. The goal now is to continue this programming for all our members who've supported us during the most challenging years of our organization. This transition is crucial to the future of our organization. We're not sure what that looks like, but know it will require new technology and new ideas for us to survive, and hopefully thrive. This transition, to a hybrid model of in-person and virtual programming and events, is critical to the future of our organization.
As a photographer and member of the Center for Photographic Art, I can say unequivocally that this nonprofit is an absolute gift to our community. CPA also plays an important role in preserving our history because the "Friends of Photography" originated in this space. They have a top notch staff; a nationally recognized Executive Director and dedicated Board of Directors and Volunteers that work together seamlessly to ensure they provide exceptional programming and services to everyone that enters the door. The center has created a very friendly, supportive environment for photographers (and those that just love photography) which offers world class exhibits, lectures, workshops and more. With the pandemic, and the subsequent addition of online programming, our community has reached well beyond the Central Coast. CPA has an excellent reputation and I'm proud to be a member of this world renowned organization. It's a hidden gem in the Carmel community.

- Jacque Rupp