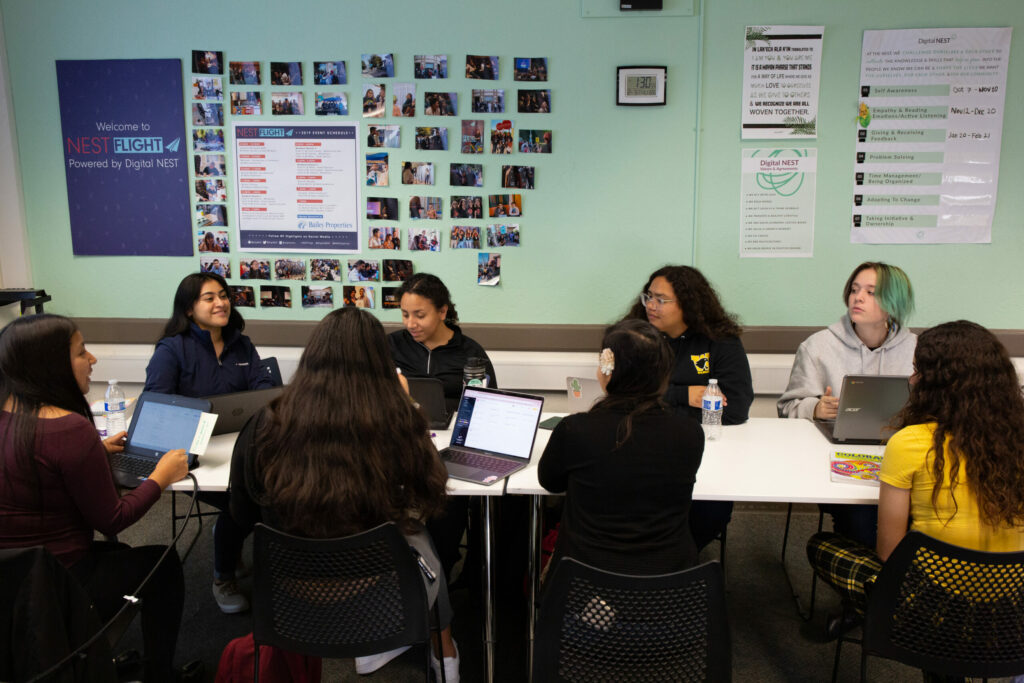 Mission
The Digital NEST connects youth to a skill-building community that transforms them into professionals who can create successful careers, innovative solutions, and prosperous communities.
The Big Idea
Digital NEST Salinas is a place-based, community-driven career development and co-working center for youth (ages 14-24, 86.7% Latinx). We provide members access to technology, tech and soft skill training and internships, and events like our annual NESTFlight conference. We launch careers by connecting students to business and educational opportunities with our partners in industry and education.

We strengthen regional economic vitality, connecting talented youth to future employers in tech. Since opening our Salinas center in April 2017, we have continued expanding programming for this vibrant community. In the last year alone, we've experienced a growth of 259% to 288 active members and we're just getting started. Our goal is to build the Salinas NEST's capacity to match our Watsonville NEST, which now is home to 1292 active youth members and a robust NESTEd program.
Digital Nest and Nest Flight already do a lot by letting us borrow tools such as computers (I don't have one) and providing all these FREE services. It really shows that you care to help young kids or young adults get into their career goals. I am still unsure about what exactly I want my career to be but I will keep on exploring with the help of Digital NEST and NESTFlight. THANK YOU SO MUCH!!!! I feel more motivated to move forward.

- Adriana Vasquez