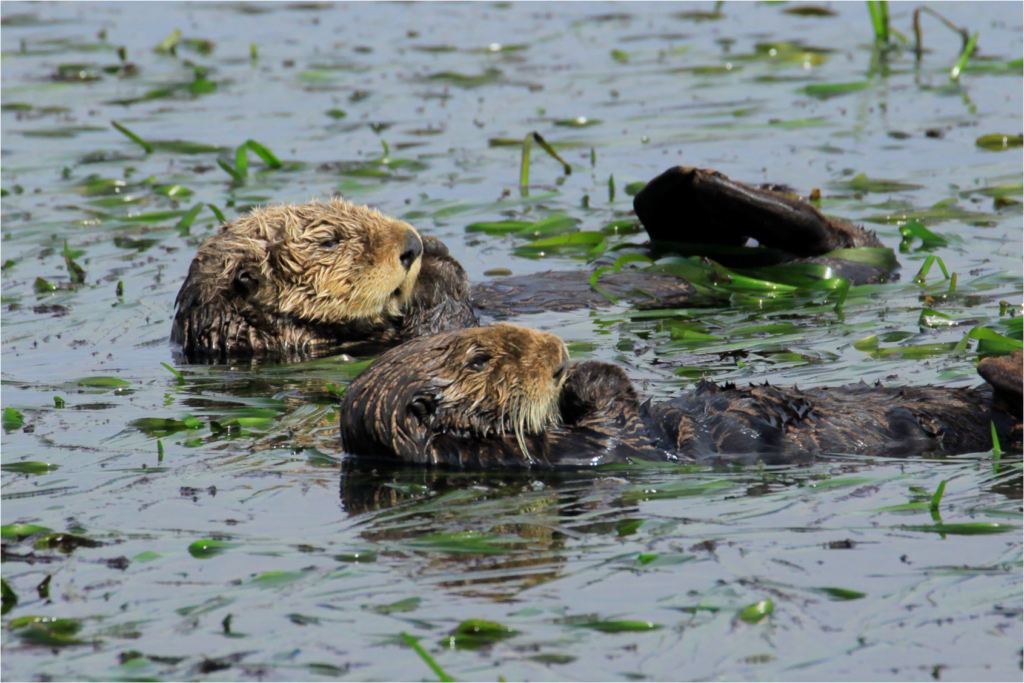 Mission
The mission of the Elkhorn Slough Foundation is to conserve and restore Elkhorn Slough and its watershed.
The Big Idea
In the nineteenth century, southern sea otter populations were decimated by the fur trade. After more than a hundred years, they finally sought refuge at the newly-protected Elkhorn Slough in the 1980s to mate, rear and feed their young, and rebuild their population.

To support the otters' progress, we're working to improve estuary water quality and expand key habitats, both important factors in food abundance and overall ecological health. We approach this work holistically, recognizing that what happens among the oaks and farms in the uplands inevitably impacts the estuary downstream.

By halting erosion and restoring habitat down in the wetlands and up on the hills above the estuary, we have measurably improved water quality for the otters who use Elkhorn Slough as a sanctuary.

Your support of the Elkhorn Slough Foundation ensures the protection and restoration of habitat from ridgeline to tideline, safeguarding our endangered southern sea otter population.
"I've monitored otters, marshes, eelgrass, and birds at Elkhorn Slough for over a decade, and I've learned that everything here is connected: what happens in the uplands is also felt in the estuary. For example, erosion and pollution from the uplands degrade water quality, which affects the wildlife that live in the slough—including all the species otters feed on. When water quality suffers, food availability often suffers, too. And the otters need a lot. We have about 120 otters, and each one eats at least a quarter of its 60-pound weight daily. For these otters to thrive, we need to protect the whole watershed. One of the best ways for our community to do that is to support the Elkhorn Slough Foundation."

- Ron Eby