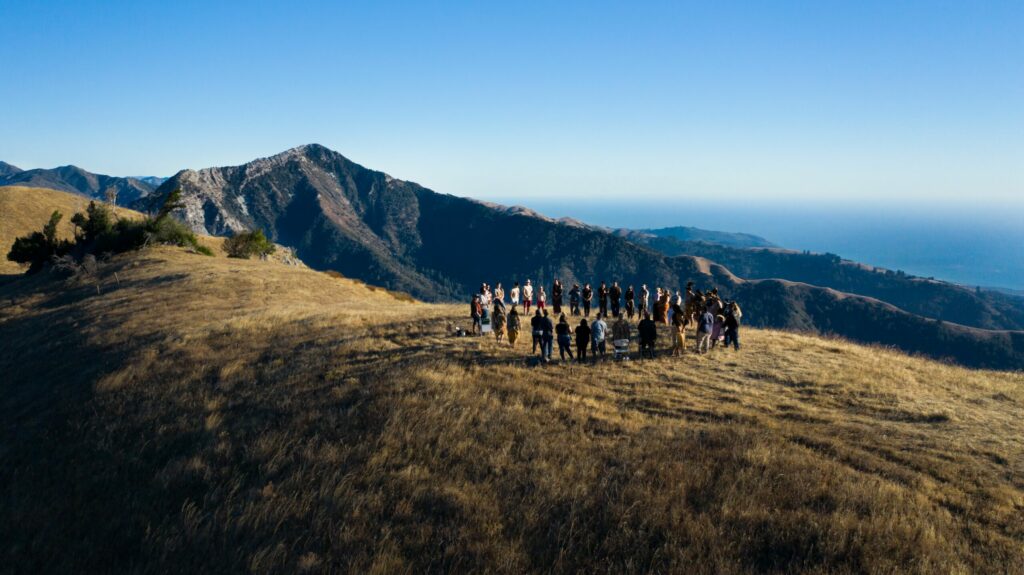 Mission
The Mission of the ETMC is to preserve and to protect our cultural heritage and ancestral sacred sites, namely of the Esselen, Rumsen, Chalone, Sureño, Chunchunes and Guatcharrone people, which includes but is not limited to the villages of Achasta, Chalon, Echilat, Ensen, Excelen, Esslenajan, Ixchenta, Jojopan, Kuchun, Pachepas, Sargenta-Ruc, Soccoronda, & Tucutnut, located within sacred pre-historic and historic tribal lands of Monterey County, California.
The Big Idea
The Esselen Tribe believes in creating a better future for all. That includes a better future for Indigenous Nations and our community, for women and children, and for the earth that sustains us.

We want to expand our youth engagement, dedicate more time and resources to creating curriculum to support children's projects and education, and share Esselen traditional ecological knowledge, offering cultural and environmental education opportunities for youth and local communities.

Our Tribe and organization is our big idea! Our non-profit is still really young, and as many of you know, capacity building is essential to growth. We would like to add a few more people to our staff, to help with operations, education and fundraising. We want to raise funds to continue all of this work, and to build up our educational programs for tribal members, youth and the community to learn about Esselen traditional cultural practices and ways.
"Hello, my name is Willow Fox Cosgrove. I'm 10 years old and I'm a member of the Esselen Tribe, and it's such an honor to go to my Tribal Lands. If I didn't know I was Native American, I would have never met Jana (Nason), Tom Little Bear (Nason), or Cari (Herthel) , my cousin. I also would have never learned how to make baskets from Tule, it's easy and fun. Another thing that is fun about knowing I am Native is I can proudly say I am Esselen to my friends, and we are learning about the Esselen Tribe in school (Carmel River School), and on the Tribal Lands. Gathering (traditional) foods is also a fun way to hang out with family and friends, and my favorite part is that you get to eat it and it feels like you're in the 1700's again."

- Willow Cosgrove