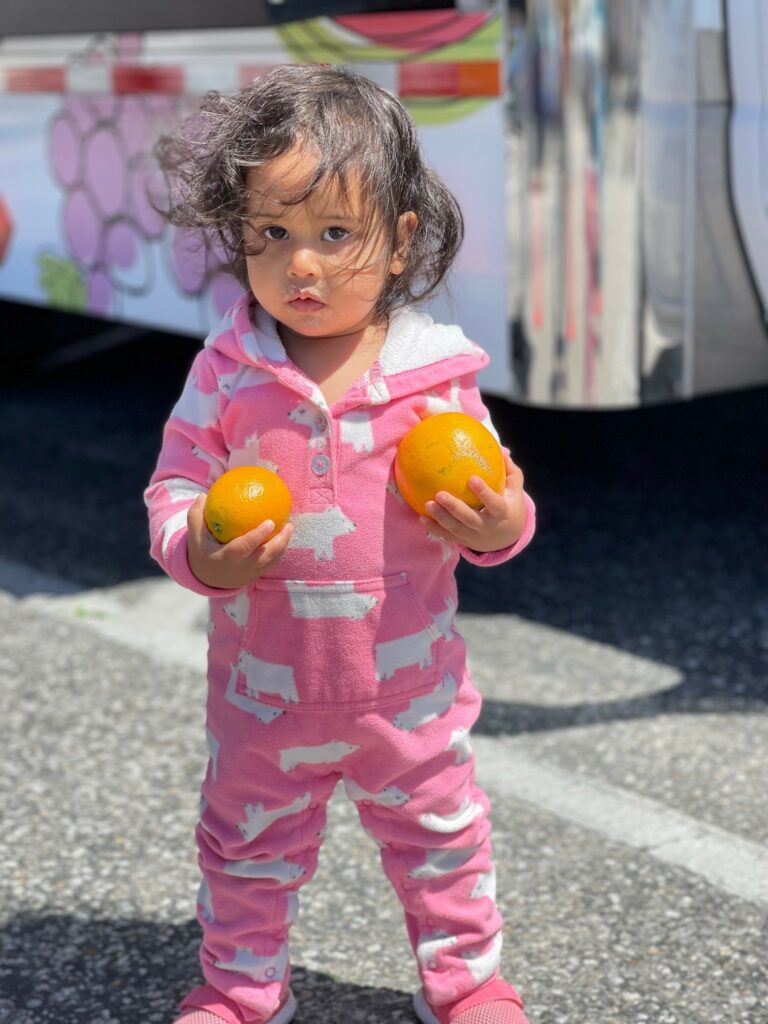 Mission
Our mission is "to lead community efforts in the awareness and elimination of hunger in Monterey County" by providing fresh produce and other meaningful nourishment that assuage hunger and address nutritional concerns.


The Big Idea
Transporting locally grown fresh fruits and vegetables presented in a welcoming market style setting and serving healthy hot meals, our Mobile Produce Truck and Food Truck will travel throughout our 3700 square mile county to serve residents in food desert areas who lack transportation, amenities, and grocery stores. These sites will take place at locations and times convenient to the clients we serve. We will also collaborate with local healthcare providers to pair these distributions with free wellness checks, screenings, Type 2 diabetes outreach, and kids' nutrition education. Our mobile distributions fill in nutrition gaps in areas with the most significant barriers to food access. This versatile distribution model offers the dignity of free choice in an easily accessible setting featuring culturally sensitive foods and outreach and connections with resources to improve their health. We source food for our mobile produce truck from local small farms and first-gen farmers
"The Food Bank gives us healthy foods like fresh fruits and vegetables, so I don't have to eat as much of the starchy foods like I used to. The extra help has made my diabetes much easier to manage. My health has really improved. I'm very grateful we found the Food Bank. I want to thank everyone there for doing a wonderful job, because I know they help more than just my family. They keep a lot of people from going hungry. We just wouldn't be able to afford these veggies otherwise," she said. "The kids are getting what they need because of this."

- Mina S.