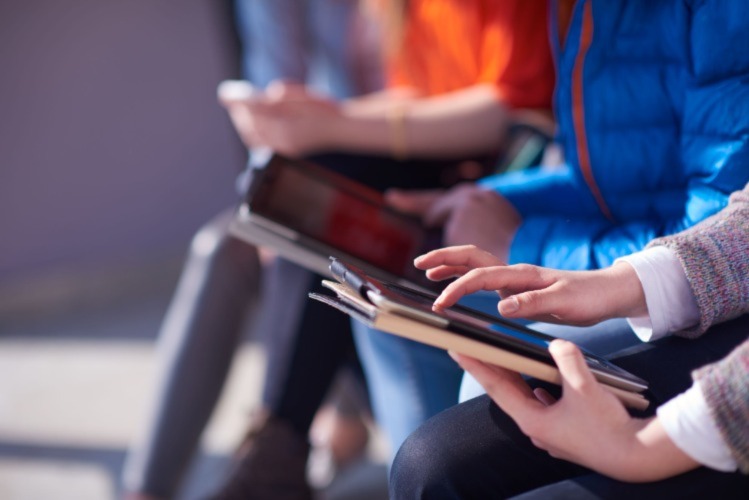 Mission
The Foundation for Monterey County Free Libraries (FMCFL) believes in the power of libraries to enrich and change the lives of Monterey County residents, each of whom deserves equal access to information that will open windows to a larger world. FMCFL's mission is to assure and accelerate the mission of the MCFL system by providing resources and outreach.
The Big Idea
The digital divide has been undermining the academic success of students from low-income families. Federal data show that students who use computers or have internet at home consistently show higher achievement scores in reading, math and science. With the pandemic causing a major shift to a virtual format, lack of internet access has further compounded the existing educational challenges that impede literacy and success in school for students and families in Monterey County.
With the help of hotspots and other lendable technology we are providing digital access to our community so they can stay connected to complete assignments, receive homework help, and access all the online resources through the library system. For every $25 donation, we can provide a free hotspot and the data plan for a month; A $300 donation provides it for a full year. $350 purchases one Chromebook thereby providing a device for school and online learning.
When we had the chance to switch back to rural life, we jumped on it! Little did we know that the Internet service in outer Prunedale was so bad that downloading or uploading files was nearly impossible. Still, we figured we would be able to work around it -- until the pandemic struck. I had decided to finally self-publish the first book in a trilogy that I've been working on for over a decade. It was a life-long dream, and thanks to the Prunedale Branch, I was able to publish the book -- all from the Internet connection in the parking lot, where I'm never alone. There's always another car -- or two, or six -- hooked up to the Internet for homework, remote work, or, like in my case, making dreams come true. I don't know what I would have done otherwise. Thank you for being there MCLF!

- Christina Davis