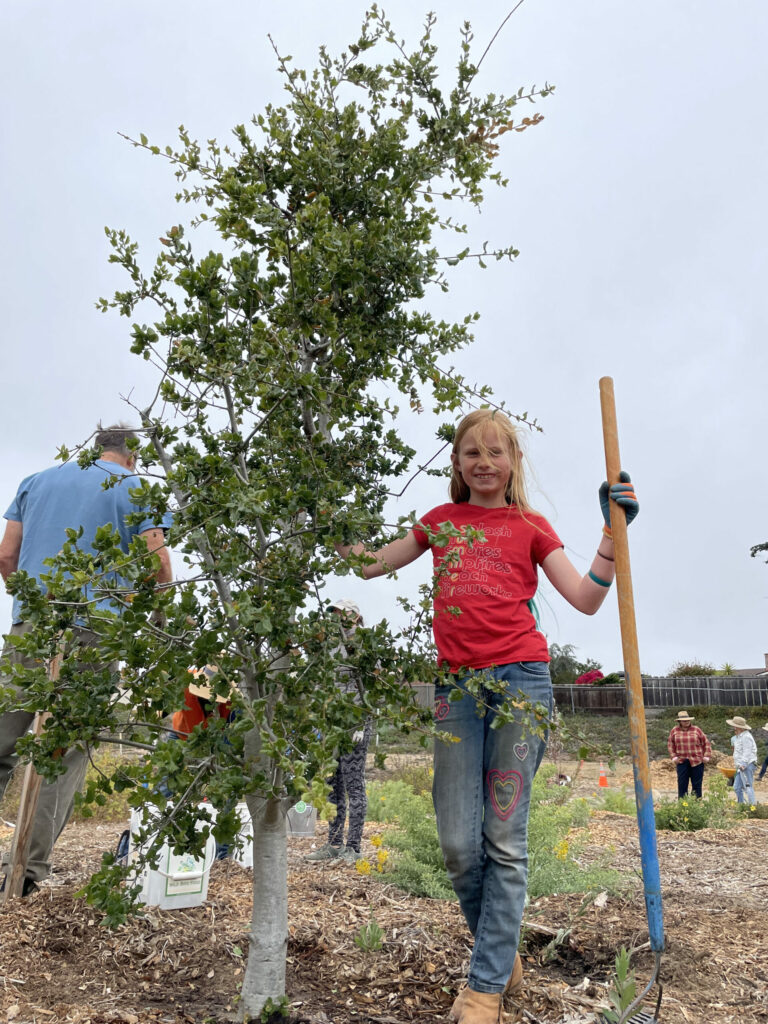 Mission
Mission:
To foster a sense of community unity and pride through park and neighborhood improvements.

Purpose:
To support and facilitate the development and maintenance of parks and open green spaces.

To pursue sources of funding for neighborhood parks and open green space improvements.

To create habitat space for native plants, trees, pollinators, and wildlife.

To improve neighborhoods by encouraging respectful interaction among neighbors and to foster a sense of pride and participation in the cleanliness, safety, health and beauty of the city.

The Big Idea
The mission of FOSPA is to foster a sense of community unity and pride through park and neighborhood improvements. Our volunteer-run organization hosts weekly park workdays on Saturday from 10am-12pm, rotating weekly through nine Seaside parks. Our 2023 goals include building community participation with a goal of 100 neighborhood volunteers planting and caring for over 1,000 native pollinator plants and trees. This project is in partnership with Sustainable Seaside, Blue Zones Project, City of Seaside Environmental Commission and Public Works Department, Xerces Society, and Seaside neighborhood families. MC Gives! donations will support this project with funds for native plants and trees, park workday supplies such as hoses and tools, and materials for outreach into Seaside neighborhoods. Supporting funds for this project include the FOSPA general fund, Xerces Society, City of Seaside Public Works Department, and the Resource Conservation District of Monterey County.

Find our Saturday park workdays schedule at:
https://www.ci.seaside.ca.us/682/BEE-CITY-USA
Having recently moved back to the home I grew up in, I've reacquainted myself with the neighborhood as I walked my dog. Nearby, the beautiful Lincoln Cunningham Park where I played as a kid was a sad scene. Budget cuts had forced the City to turn off the water and stop maintaining the park so the green grass had become brown weeds and pot holed asphalt paths led to the old basketball court. FOSPA has helped turn things around this last year! 25 families surrounding the park have formed a FOSPA stewardship group to weed, mulch, water and plant in "our" neighborhood park. Close to 500 native plants and 5 trees have been planted. Neighbors who didn't know the folks living in the homes across the park now have a sense of community - and I've gotten to renew old friendships and make some new ones!

- Claudia Thomas