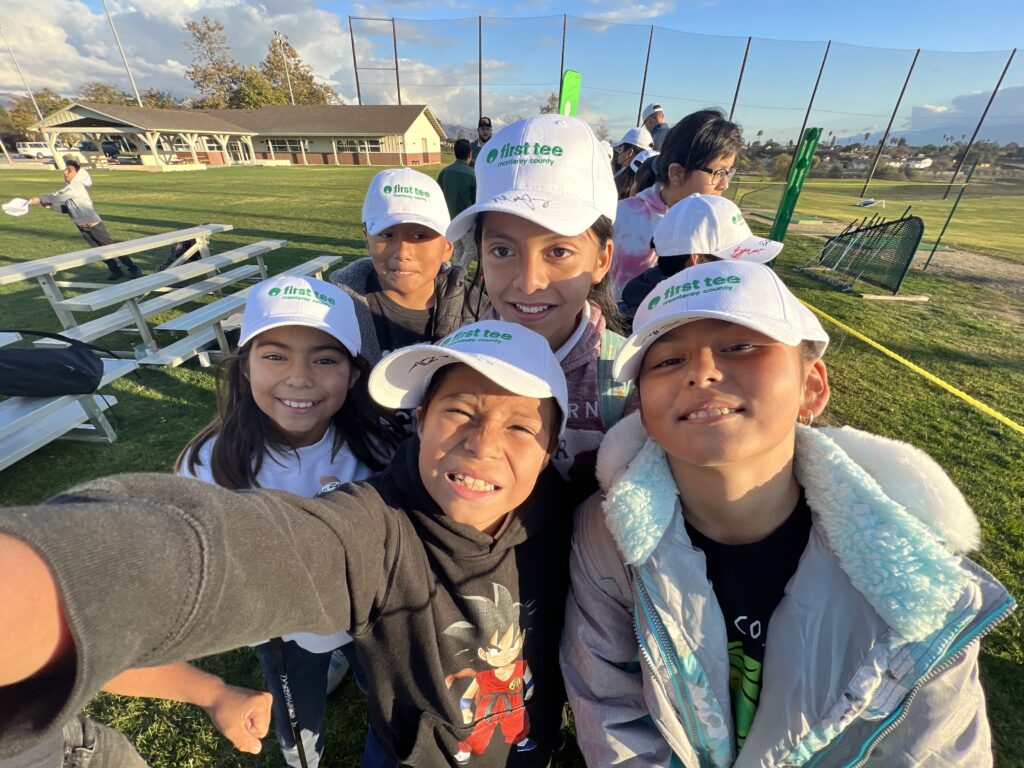 Mission
First Tee – Monterey County's mission is to provide youth of all backgrounds with an opportunity for a brighter future. We deliver a targeted curriculum of golf and character development, life skills, academic support, higher education, mentorship, and career development.
The Big Idea
First Tee serves nearly 10,000 youth within Monterey County every year, but primarily in the Salinas community. Within the last year, First Tee was awarded the contract to operate the King City Golf Course which provided the opportunity to expand the First Tee curriculum into the South County communities and to impact more children's lives. First Tee is pursuing other opportunities with its goal to reach even more youth throughout the county.

First Tee curriculum seamlessly integrates the game of golf with character-building life lessons to create learning experiences that help kids uncover their inner strength, self-confidence, and resilience that they can carry to everything they do. Trained coaches not only provide an introduction to junior golf and an opportunity to enhance golf skills, but they also create a safe, supportive, and empowering environment to help each child prepare for life ahead, including friendships, school, college, and even their careers.
The First Tee has become a valuable program in our community and school district. Over the years, working as an administrator for the Alisal Union School District, I have witnessed the importance First Tee has become in shaping students' lives in our district and community. The students are offered an opportunity to have fun golfing and learn the First Tee core values which they can utilize for the rest of their lives. The First Tee is truly a remarkable program in our community and school districts!

- Genaro Anaya