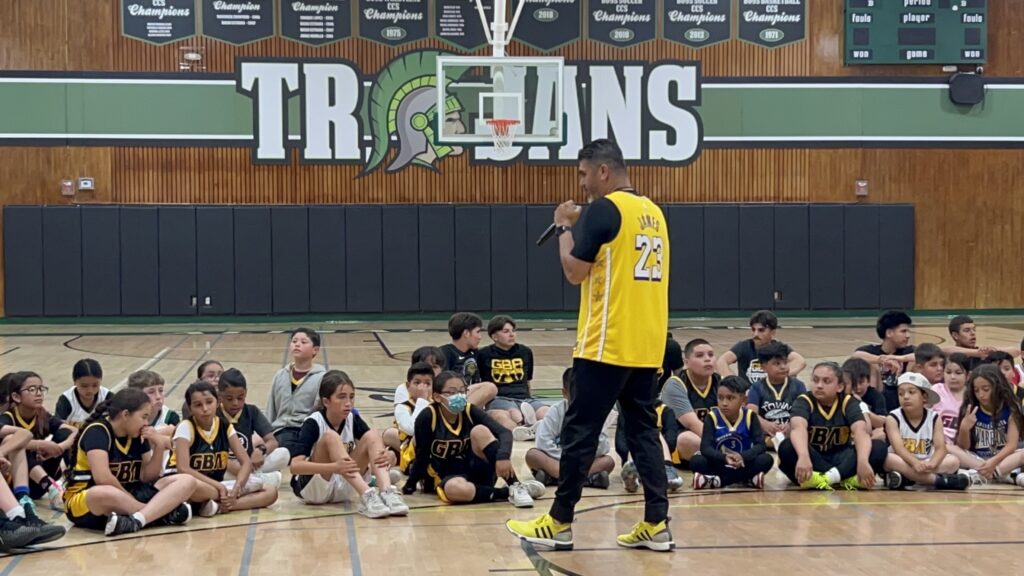 Mission
The mission of Gil's Basketball Academy is to empower youth by developing their athletic skills, leadership, work ethic, world view, and enhancing their commitment to the community.
The Big Idea
This big idea builds on the fact that GBA's mission is to give youth a world view and what better way to do this than with a world exchange program? It provides an unparalleled opportunity to broaden horizons and foster a global perspective. By immersing themselves in a different country's culture, language, and customs, youth gain a deep appreciation for diversity and develop intercultural competence.

Moreover, our world exchange program promotes independence, self-reliance, and adaptability, as the youth navigate unfamiliar environments and face new challenges. They build resilience and confidence, which are invaluable life skills.

Lastly, the connections formed during exchanges can have a lasting impact. Participants forge lifelong friendships and lay the groundwork for future collaborations. These relationships transcend borders, fostering global understanding and cooperation among youth who will shape the world's future.
I have been a part of GBA since the 7th grade. I am now an incoming senior and still happily in the program. Being a part of GBA has helped me develop not only as a basketball player, but as a person. Coming into GBA, I was nervous, shy, and didn't know what to expect. But since the start, the coaches and my teammates always made it a welcoming place. GBA has opened a room full of opportunities for me as I have gotten the chance to travel across the world. The experiences that come with GBA are unmatched. It is not only a transformative experience but life changing. Through GBA, you are able to make an impact on other people, as well as be impacted by others. I'm extremely grateful and appreciative for the people I've met and the experiences that come with being part of GBA.

- Adrian Contreras