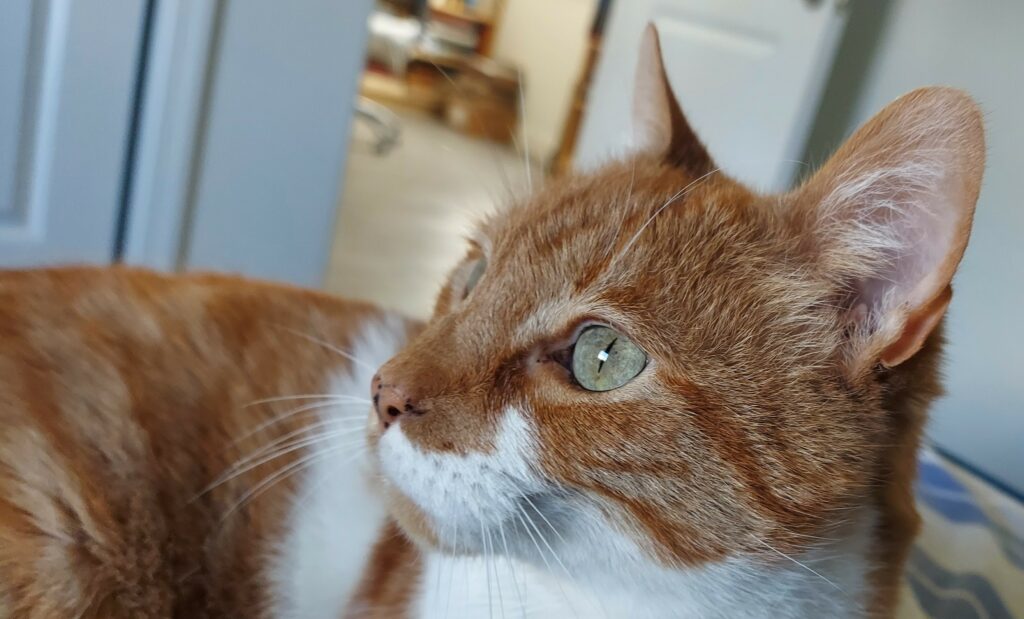 Mission
Golden Oldies Cat Rescue re-homes cats 6 and older from Monterey County whose guardians can no longer care for them or who are at risk in shelters. We place these cats, who have no other options of a safe place to go, into temporary foster care. We then find them permanent loving homes, enriching the lives of both the cats and their new families.
The Big Idea
Life is challenging for older cats who lose their homes. They are overlooked in shelters while cute kittens draw people in and steal their hearts. Older cats may hide or lash out, making them seem unadoptable and putting them at risk of euthanasia. These cats are scared, confused and grieving. They have lost their entire worlds, whether their guardians died, moved, or simply could no longer care for them.

Golden Oldies is the only older-cat-exclusive rescue in Monterey County. We place these cats in foster care and find new loving homes for them.

While in foster, we pay for the cat's medical and dental care, food, and supplies. We assist shelters and surrendering guardians as needed with pre-intake medical screenings costs. We place adoption ads in local newspapers and ads to find more fosters, volunteers, and donors.

Please donate to help us continue to meet this ever-growing need.
Lulu and I are celebrating our very first anniversary. She's come a long, long way since the day she arrived and took up residence under the loveseat. I'm very impressed with my sweet and quirky roommate, and thankful to have her running the house now and making new rules for me every single day. I may have failed as a foster, but I've most certainly succeeded in helping to change Lulu's life . . . and she's made mine happier, more meaningful and a lot more fun. Makes me a happy mama to share everything with her and watch her progress both inside the house and outside in her patio. Thank you, Universe, and thank you, Golden Oldies!

- Candy Kelly