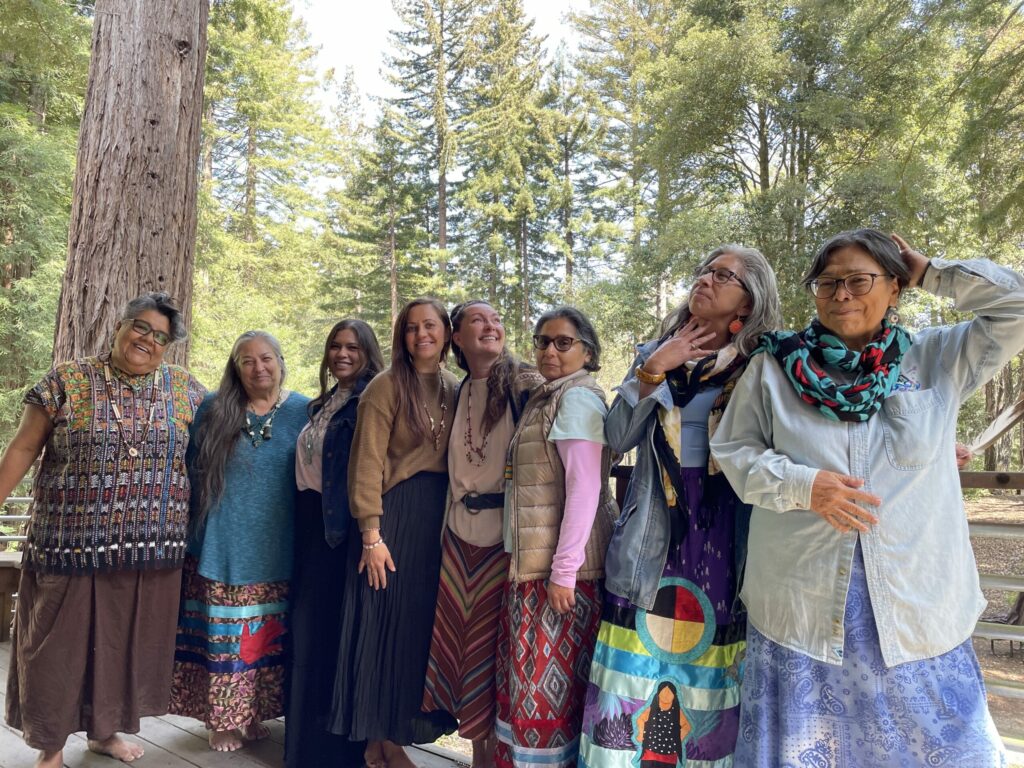 Mission
The Healing and Reconciliation Institute works toward a more resilient future by bridging Indigenous and non-Indigenous perspectives. We address historical and ongoing harms by facilitating a framework for repair.
The Big Idea
Monterey County is home to a living and culturally vibrant community of Indigenous Peoples, Nations, and non-profit organizations. In the past few years we have seen the #landback movement gain renewed momentum throughout the State of California, and often partners on both sides of the table get stuck at bridging cultural, power, and communication divides to make #landback and #reconciliation outcomes plausible.

HRI services included peacemaking (facilitated dialogue) and Indigenous governance (who leads using which tools). In order to reach governance outcomes, HRI pulls from the principles of natural law, leadership composition, and 501c3 compliance to help Nations weave both Indigenous and legal governance models to further their sovereign goals.

Through local projects and relationships, five Nations have requested Indigenous Governance and Peacemaking support. We intend to say yes and provide fee-free governance support to these five Indigenous Nations and Indigenous-led nonprofits that live and/or call Monterey lands home.
HRI is a trusted partner for supporting and facilitating meetings to serve our Tribe's needs through their reconciliation circle process, which provides specialized governance compliance, including obtaining or maintaining non-profit or formal governance status, as needed. . . . . The challenge is that many of the unrecognized Tribes have little or no formal governance structures. This challenge currently results in the inability for unrecognized Tribes to accept land back or funds to support restorative efforts. It is also a challenge to the non-Indigenous party, who wants to ensure that they are working with a Tribal group appropriately, and legally. These issues have led to intense frustration in Tribal communities and sometimes additional private challenges that increase the historical trauma experienced by Tribal community members. [Excerpts from Letter of support | From Esselen Tribe of Monterey County, April 15, 2021]

- Tom Little Bear Nason