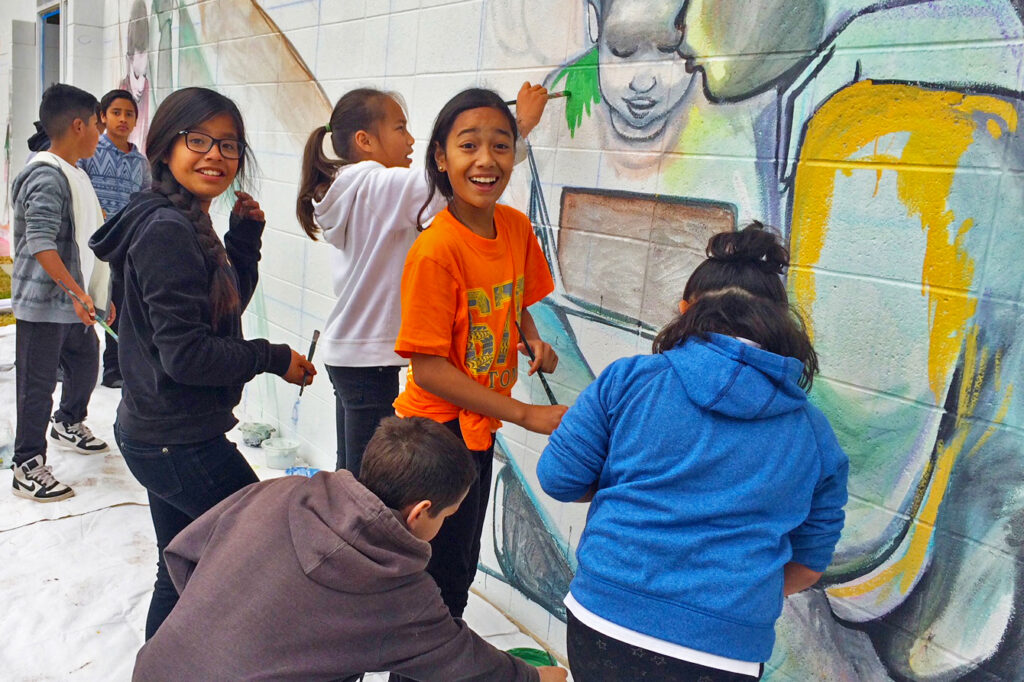 Mission
Hijos del Sol creates opportunities, inspires children and youth, and builds community in the Salinas Valley through visual and multicultural arts education, experiences and mentorship, where young people are respected, develop artistic and life skills, and explore and embrace their cultural identities.
The Big Idea
Hijos del Sol's Experimental Arts Studio in East Salinas is an arts center AND the heart of our local collective of artists, apprentices, and students. Launched to overcome limitations placed upon us by society, the Studio is a haven for unleashing true expressive freedom.

Participants embrace the journey of self-discovery as they break boundaries, defy conventions, and explore diverse mediums without fear of judgment or taking risks. There is plenty of space to experiment, practice, and achieve mastery. We provide professional arts instruction, ample tools and supplies, a collaborative environment, and safe storage for works in progress.

In addition to our Experimental Arts Studio, Hijos del Sol offers
●apprenticeships with mentorship and real-world experience to prepare for future professions;
●arts instruction for classrooms, afterschool, and community workshops;
●exhibits within community celebrations that bring together all generations to honor our heritage;
●mural installations with powerful social imagery reflective of our community.
Coming here makes me happy to be myself.

- Angel Confidential