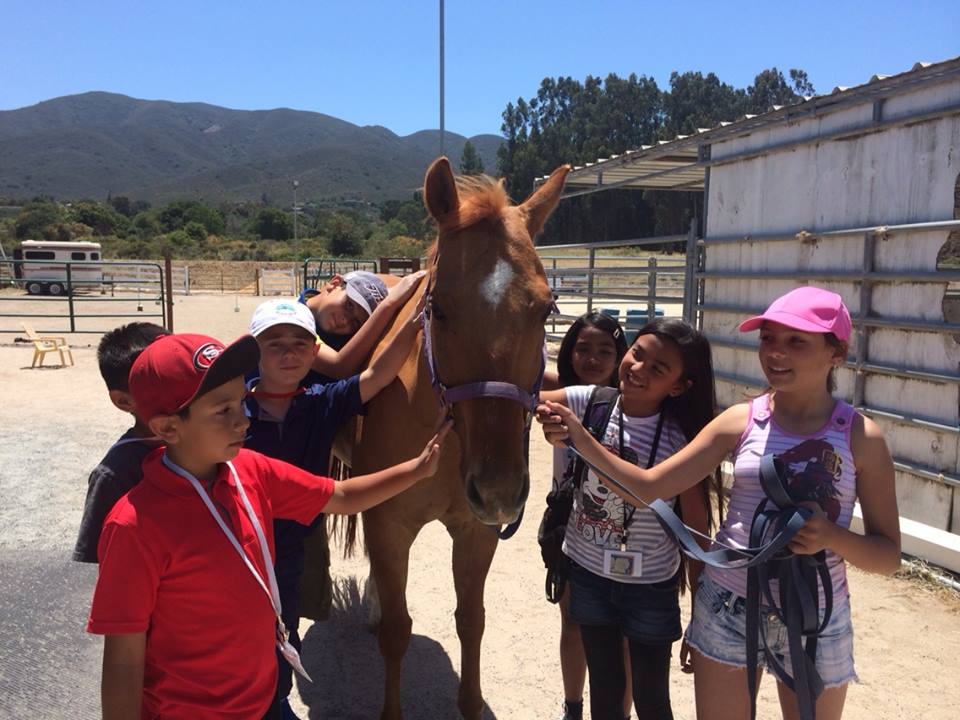 Mission
Hope, Horses & Kids nurtures the mind, body, and spirit of children and youth with special needs and from diverse backgrounds through equine-assisted learning. Our programs rely on the quiet strength and leadership of horses to assist clients in the development of essential life skills.
The Big Idea
At the heart of our program lies the unwavering dedication of our horses, who play an indispensable role in nurturing healing connections with our participants. Hope, Horses & Kids transformative equine-assisted programming has been making a profound impact on the lives of children and youth facing physical, emotional, and cognitive challenges.

We prioritize equine care, ensuring our four-legged partners receive the highest standard of attention and compassion. Funding through Monterey County Gives! will directly contribute to the horses' health, nutrition, regular veterinary check-ups, and essential supplies and equipment required for their daily needs.

By bolstering the welfare of our equine team, we aim to strengthen the effectiveness of our program, broadening our reach to accommodate more individuals in need. Participants will experience a profound connection with their equine companions, fostering trust, empathy, and self-confidence.

Together, we will positively transform the lives of our participants and our cherished equine partners alike.
Maddie is a gray mare that came to us anxious and unsure, but SO relational. For her rehab, she simply needed assertive guidance and some time to develop trust, and she is now soft, confident, and connected. She teams superbly with our clients that have anxiety. For example, Maddie is always happy to spend time with Phoenix, who lives with Tourette's and severe anxiety. As he rides Maddie, Phoenix connects with and reflects her energy and also is SO soft and gentle. They are helping each other!

- Lori Tuttle