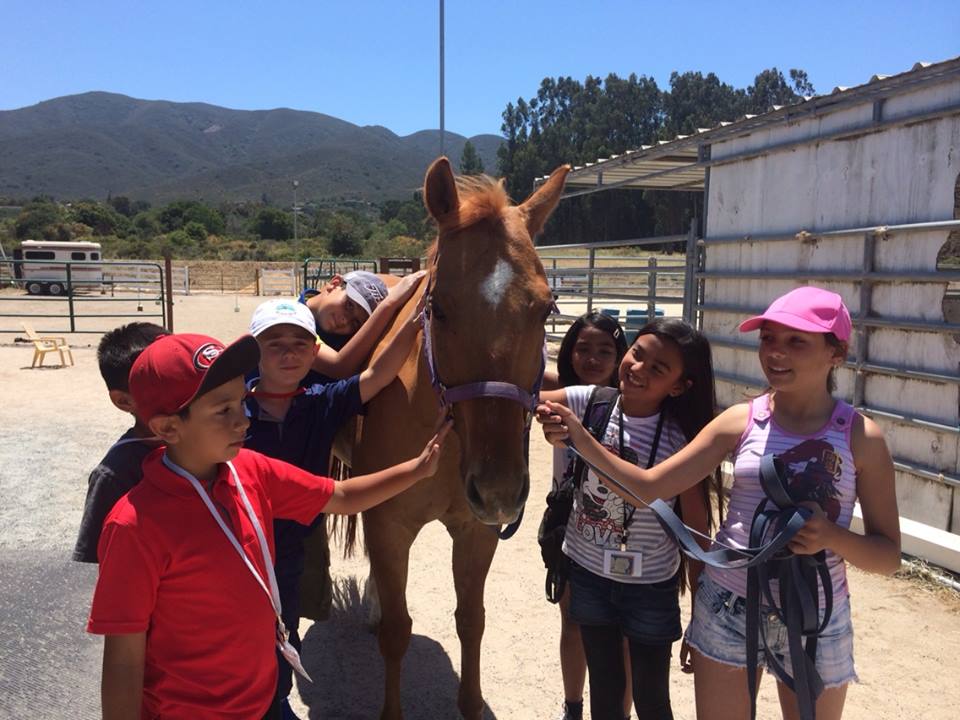 Mission
Hope, Horses & Kids nurtures the mind, body, and spirit of children and youth with special needs and from diverse backgrounds through equine-assisted learning. Our programs rely on the quiet strength and leadership of horses to assist clients in the development of essential life skills.
The Big Idea
Hope, Horses and Kids' (HHK) talented team of "Equine Assistants" and caring staff members provide a variety of experiences and activities to a diverse group of clients each week—offering unique and effective programs for youth who live with physical, emotional, cognitive, and behavioral differences as well as youth of marginalized communities. Our clients are exposed to impactful experiences that they are not likely to have anywhere else!

Equine-Assisted Wellness and Learning fosters the improvement of essential life skills, such as emotion and behavior regulation, as well as the development of social skills, coping and distress tolerance, and boundary setting. Horses are naturally inclusive and they help us to easily create a welcoming environment for all participants, regardless of age, gender, race, ethnicity, neurological capacity, or economic background. Horses see us as truly equal and children and youth in our programs are exposed to fully understand this concept while they learn.
My daughter has been diagnosed with Obsessive Compulsive Disorder and Anxiety. Part of managing her illness is working with the horses at Hope, Horses & Kids. It calms her and focuses her in a way like nothing else we have tried. She feels very connected to the horses and is part of the environment at the ranch. She started as a participant and has been able to participate as a counselor for the last few summers which makes her very proud and confident. I am not sure what my family would have done during the pandemic without Hope, Horses, and Kids.

- Paula Confidential