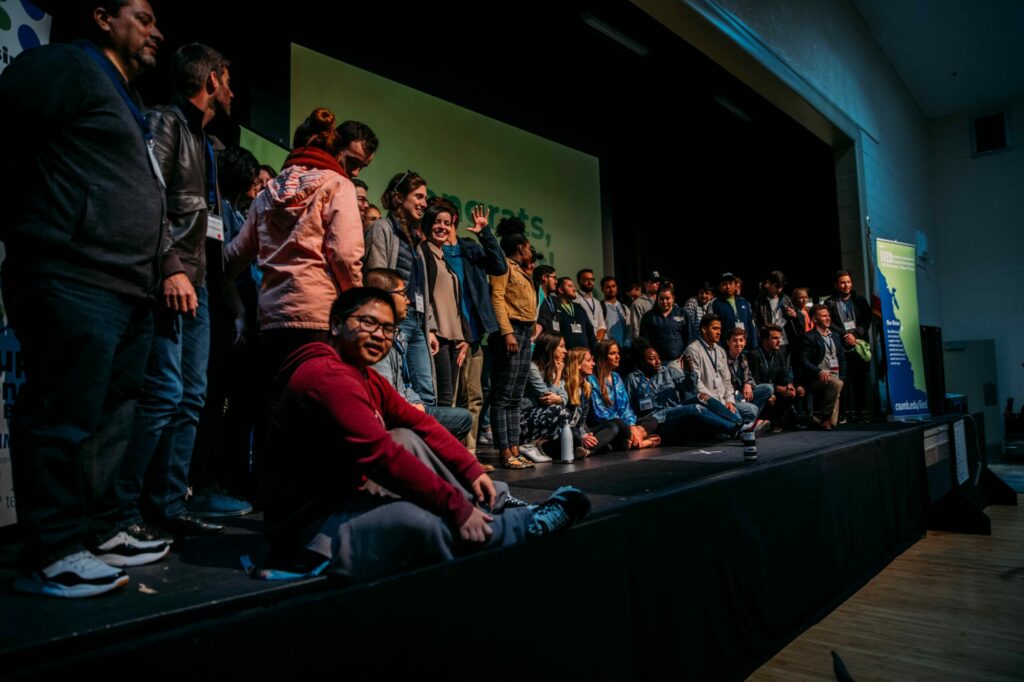 Mission
The iiED prepares highly motivated students and community members for success as entrepreneurs. We educate, incubate, and launch new enterprises. We seek out and serve underserved communities and actively promote inclusion and diversity.
The Big Idea
Students for Startups employs students to help community members who are starting new businesses and nonprofit organizations. It is an internship program of the CSU Monterey Bay Institute for Innovation and Economic Development. The students assist in organizing educational events, helping entrepreneurs develop logos, websites, and marketing materials, set up financial tracking, hiring, and other activities important to business success. The students gain practical experience that supplements their university education; the community entrepreneurs get valuable assistance in starting their own businesses and nonprofit organizations; and the community gets new businesses and nonprofits that enhance the quality of life in the region, support the environment, and renew our regional economy.

The students in the program are undergraduate students from across the university. CSUMB students are 63% female, 51% LatinX, nearly 50% of our students are first-generation college.
From Ace's Bake Shoppe I saw your background show up on the site and it looks awesome! Thank you so much, I really like it. I think we are good from here. You have been a pillar of support and talking things out with you and meeting with you really helped us navigate some major changes that helped. I finally got Door Dash operating well, the websites had numerous upgrades, we started using the marketing platform on Square - you have inspired a lot of changes. Thank you for everything!!!!! You have no idea just how much I appreciate you and everything you've done for us, you were a ray of light in our crazy dark times.

- Adrian Jimenez