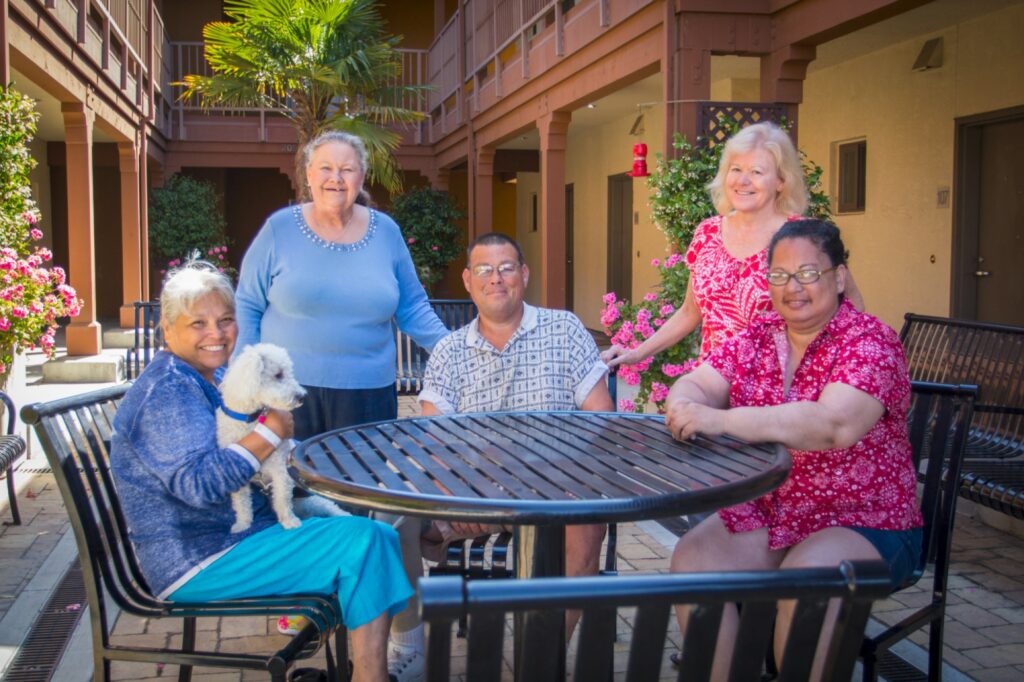 Mission
Interim's mission is to provide services and affordable housing, supporting members of our community with mental illness in building productive and satisfying lives.
The Big Idea
Construction is well underway on Interim's Sun Rose Apartments, despite significant challenges! The three-story complex will provide nine units of permanent, affordable, supported housing and an eight-bedroom unit of transitional housing to 17 low-income adults with psychiatric disabilities who are homeless, chronically homeless or at risk of homelessness. The complex will also include a studio apartment for a resident manager as well as offices and meeting rooms for counselors and residents. All tenants of Sun Rose will be offered mental health services and case management on-site by Interim staff.

To date, have raised over 97% of the funding for this multi-year fundraising and construction effort! We still need to raise an additional $256,164 by the end December, which is when we estimate construction will be completed.

We need community support to close the remaining funding gap for this project!
Before Interim found me in 2014, I was living homeless under a Bridge in Castroville. I didn't know about any programs to help me or social services. For much of my adult life I struggled with drugs and alcohol. Since adolescence, I struggled with voices in my head and was later diagnosed with paranoid schizophrenia. I was in crisis when their MCHOME homeless program found me. My mental illness and challenges with drugs and alcohol kept me estranged from my daughter and family. I am 6 years sober now and have been able to reconnect with them. Interim helped me obtain permanent affordable housing, employment, treatment and taught me to live with my mental illness. I also have a community that cares about me, and that I care about. I don't have any worries anymore. I trusted them with my life and have not been disappointed.

- T C