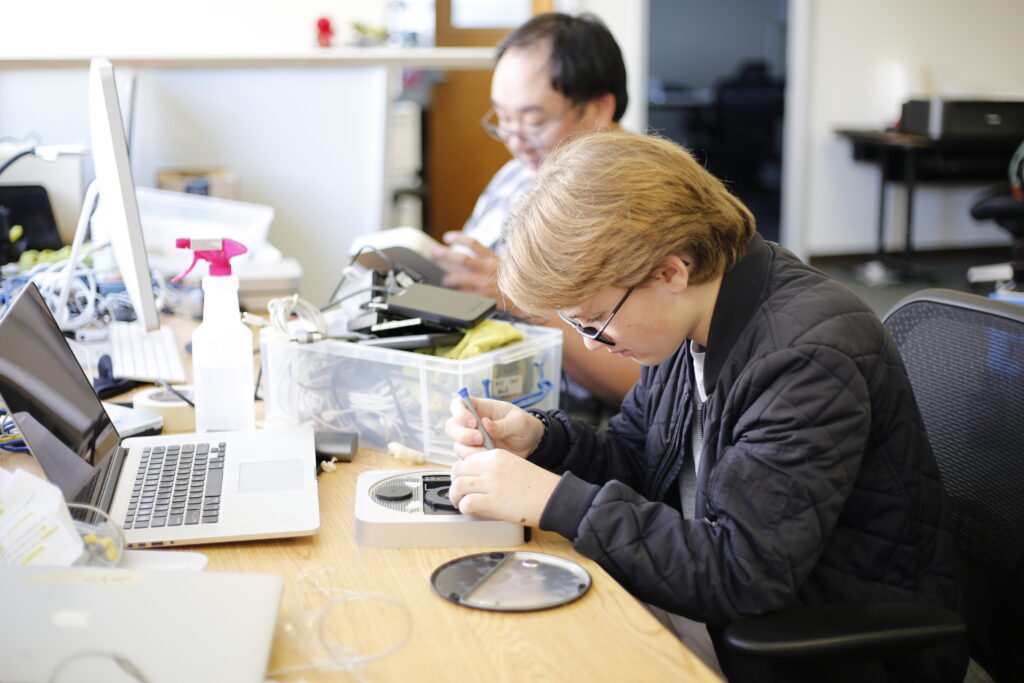 Mission
Loaves, Fishes and Computers' (LFC) mission is to help individuals and families in our region overcome the digital, gender, race, age, geographic, economic and social justice divides by providing low-to-no-cost computer systems, digital literacy classes, hands-on technology workshops, and technology assistance/computer repair for low-income individuals, families, seniors, veterans, children, people with disabilities and nonprofit organizations, while providing volunteers an encouraging and gratifying place to learn about Computer Science and Information Technology.
The Big Idea
LFC's programs ensure that participants have access to quality computing devices, that they learn digital skills and internet safety, and that they able to acquire low-cost broadband connectivity.

We offer bilingual (Spanish-English) hybrid (online and onsite) classes for youth
(out of school and migrant workers), adults, and seniors. Our goals are to teach skills that support their economic self-reliance, education, small business objectives, family connections, and access to an array of resources.

LFC's "Connecting Seniors to Technology" initiative serves those ages 60+ with
one-on-one and small group instruction and technical support. In partnership with other nonprofit organizations and businesses, our digital literacy program also offers custom-designed classes to support entrepreneurs, out-of-school youth, farmers, and community health workers so that they may achieve their personal and professional goals. The result of LFC's commitment is that increasing numbers of formerly excluded individuals can participate in our increasingly digital culture.
My experience in the digital literacy class was perfect. The instructors were very friendly and very patient, and explained things step by step. There were many things I didn't know about computers, and thanks to them, I know how to use my computer, and can help my child with her homework, and I can navigate the internet. I am very happy. Thank you.

- Ana Flores