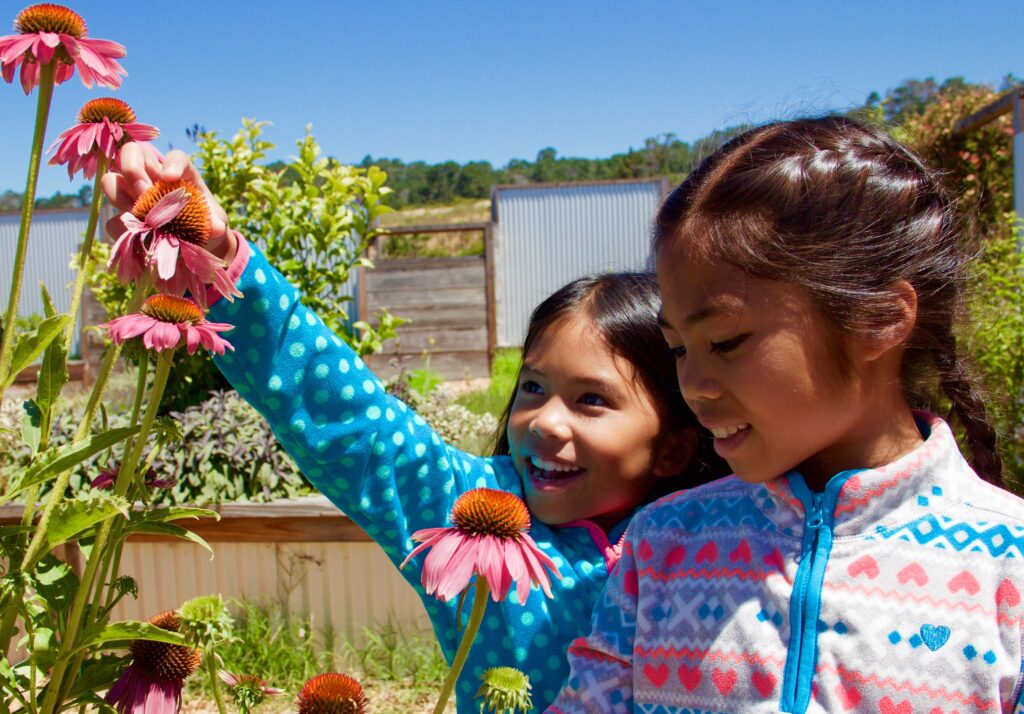 Mission
A place to connect ME to Earth (pronounced mee-earth), the mission of MEarth is to educate and inspire through environmental stewardship.
The Big Idea
A place that connects ME to Earth, MEarth programs empower participants to make positive changes in their lives, homes, and communities through these goals.

Environmental Education & Stewardship:
MEarth programs empower participants to become environmental stewards of the land who discover the rich biodiversity that exists in a healthy ecosystem and their interconnected role with the natural environment.

Healthy Lifestyle & Wellness:
MEarth programs emphasize the importance of healthy living habits and overall well-being. Through our initiatives, participants learn about nutrition, food preparation, and making healthy choices, including spending time in nature which ignites the area of the brain linked to depression and anxiety.

Environmental Action & Food Equity:
MEarth programs foster engagement and connection to promote a community bond centered around environmental action and food equity. In collaboration with community partners, together we champion environmental stewardship projects and increase equitable access to organic produce - especially in underserved areas.
Dear Staff and Volunteers at MEarth, Thank you for the amazing lesson you gave us; learning about the different types of tomatoes aka 'tomatls' you had. You gave us (students) such a wonderful and thorough lesson that has left me and others to learn/know more about Mesopotamia and tomatls. Thank you for helping me plant my cherokee purple, and offering such a great variety of tomatoes. Thank you for your kindness and hard work you showed us. With your tips, I hope to take care of my Cherokee purple tomato named Sakura, because I believe it was originated from Japan. Thank you again, and I can't wait for more Habitat experiences with you soon in the future.

- 7th Grade Student, Carmel Middle School