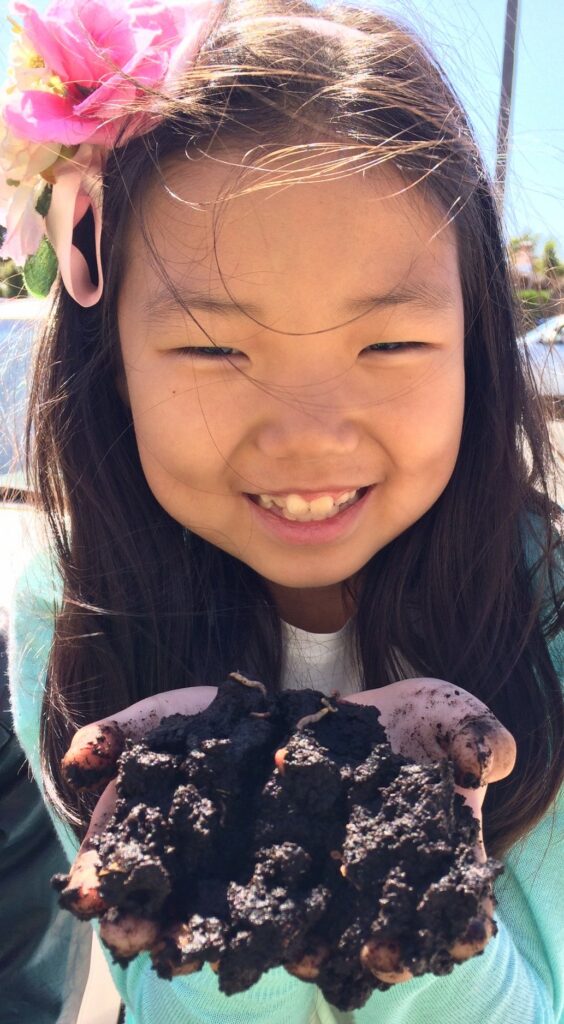 Mission
MEarth educates and inspires through environmental stewardship.
The Big Idea
In 2022, food scrap collection became part of the implementation of California's SB1383 legislation as a climate solution. MEarth programming supports sustainable food systems; the addition of SB1383 into our current programming is an important next step to reducing methane, a potent greenhouse gas, from landfills.
A partnership with ReGen (formerly the Monterey Regional Waste Management District) to promote composting and SB1383 aligns with MEarth's mission and supports a solution to the current climate crisis. This partnership will give every student/family the opportunity to take home a kitchen collection container, free of charge, making food waste collection easier.
Activities will support ReGen's "acceptance list" and be promoted through Title 1 schools throughout Monterey County, youth clubs benefitting minoritized youth, and will be available to all families free of charge. Programming will be conducted in English and Spanish and COVID-19 precautions will be taken, based on current guidance from health authorities.
MEarth has been our strongest and most reliable partner since 2020. As a nonprofit food sustainability program, The Big Share has seen the ebb and flow of reliable resources over the last two years. MEarth has provided this abundance of organic produce every week, freshly harvested and delivered to our community. The residents of the remote 70-mile coastline of Big Sur have been able to rely on our essential service because of partners like MEarth. We appreciate the shared mission our organizations have: to educate and inspire with great impact and to build a stronger community. The MEarth team embodies this mission wholeheartedly, and we are grateful week after week.

- Helen Marie Handshy