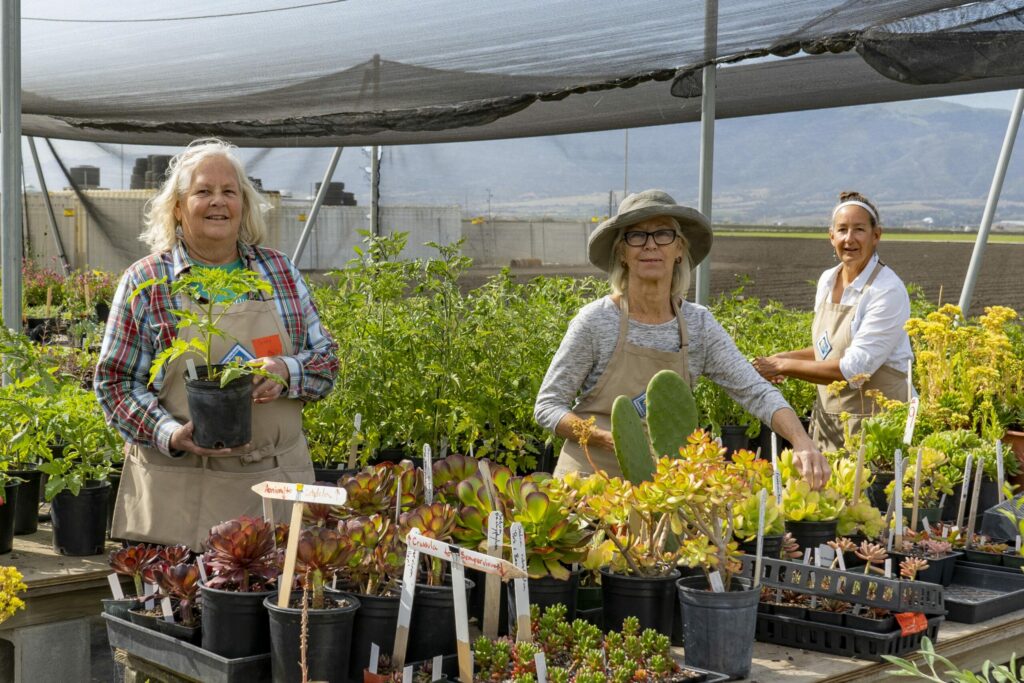 Mission
The Master Gardeners of Monterey Bay, Inc. provide programmatic, organizational, and financial support to the UCCE Master Gardener Program of Monterey and Santa Cruz Counties (UCMGMSCC), administered by the University of California Division of Agriculture and Natural Resources; and supports the UCMGMSCC by disseminating research-based horticultural information to educate the community about home horticulture, pest management, and sustainable landscape practices.
The Big Idea
Portable Edible Gardens for Small Spaces: Addressing Food Insecurity in Underserved Communities

We acknowledge not everyone has their own large personal property to grow food. Our BIG IDEA will provide bi-lingual educational instruction in a classroom setting and hands on training in the Monterey UC Teaching and Demonstration Garden in Salinas. Attendees will be provided with a portable garden, such as a salsa garden, to take back to their home balcony or front porch and grow herbs and vegetables and feed their families. Funds raised will be used to provide each attendee with the materials needed to successfully grow their own herbs and vegetables. We will provide edible plants that are culturally significant and familiar to the underserved populations we aim to serve. This BIG IDEA will encourage a wholesome and healthy activity for individuals and families and expand our outreach to positively impact diverse communities.
Our Master Gardener members care deeply about our community, and we are eager to expand our efforts to reach diverse and underserved individuals in Monterey County and provide them with a portable edible garden. It is truly inspiring to think we can address food insecurity and provide families and individuals an opportunity to enjoy the wholesome benefits of gardening.

- Jan Fedor