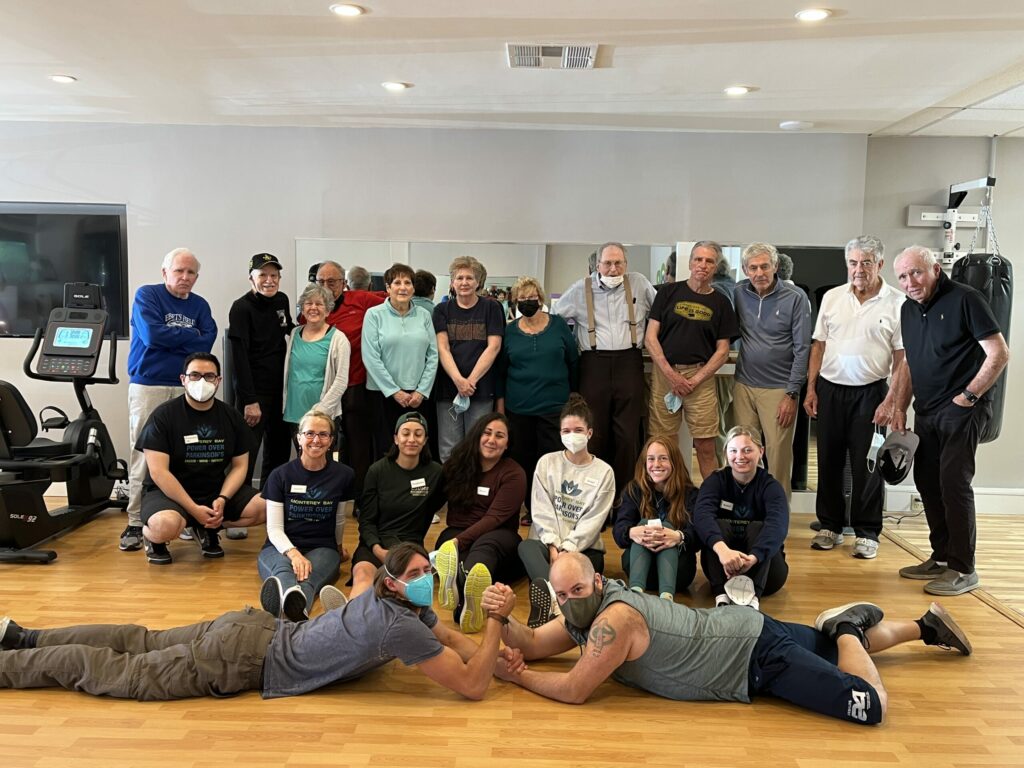 Mission
The mission of Monterey Bay Power Over Parkinson's is to enhance the lives of those in the local community affected by Parkinson's disease by providing a wellness program that is scientifically proven to slow down disease progression in an environment that embraces empowerment, motivation and social interaction.
The Big Idea
Power over Parkinson's BIG IDEA is to build upon the current POP Fit program by adding more classes, expanding the curriculum to include different exercise modalities and providing additional resources designed to offer patients and their families information on disease management, awareness and understanding.
Additional resources will include:

1. Monthly coffee talk educational meetings (available in-person and Zoom) led by experts in the field of Parkinson's disease.

2. Access to a virtual library that provides online resources for PD patients and their care partners.
"The POP classes have changed my life. Before this program I was spending most of my time sitting in a lift chair, unable to stand from sitting without extreme difficulty. I am now stronger as a result of the exercises that I have learned in class and I am doing some of them at home. I also have gained new friends. The instructors & volunteers are fantastic and take great care to watch members for appropriate movement and help them make adjustments so as not to injure themselves. This is what makes a quality program. They help members feel supported and are approachable for questions they may have. The facility is clean and well cared for. I would be grateful for another studio to the north of this location as well. Thank you!"

- Bob Shick