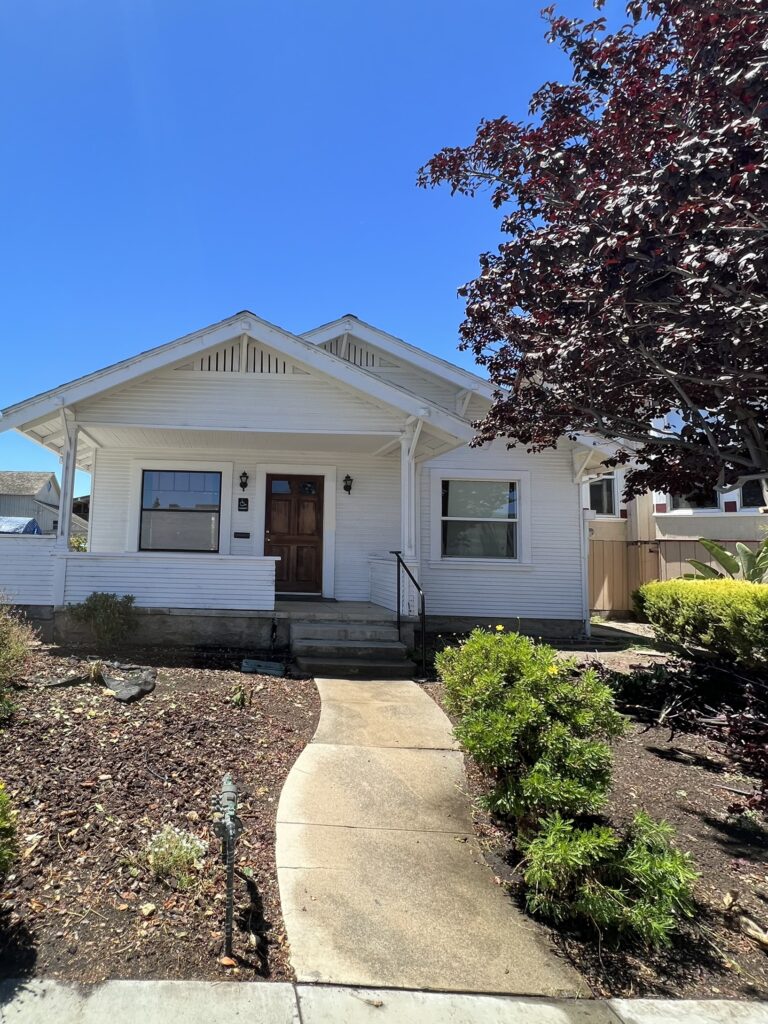 Mission
The Monterey County Rape Crisis Center (MCRCC) is a nonprofit agency whose mission is to provide ongoing advocacy, support and healing for all victims and survivors of sexual assault, human trafficking and child abuse; and to prevent sexual violence in our community through education.
The Big Idea
After 15 years in the same office, last year, MCRCC decided to purchase its Salinas forever home close to downtown. The new office is a farmhouse built in 1926 with big windows that bring in amazing light, a full kitchen for our clients and staff to prepare meals, plenty of rooms for clients to access services, a beautiful garden, and, very importantly, ADA accessibility. It is the perfect space for MCRCC, but it needs some work!

MCRCC needs the help of this year's MC Gives! Campaign to make the final renovations to our new/old Salinas office. We know with a little more work, the new office can be the safe, warm, inviting, therapeutic space we have always dreamed of, and what our clients deserve!

Renovations are already underway and with your help we hope to welcome MCRCC clients and community partners into the space very soon.

We appreciate your support!
"[Therapy at MCRCC was a] supportive process that helped me manage my symptoms and make healthy decisions that greatly impacted my healing." - MCRCC Therapy Client "The rapport between myself and my therapist allowed me to find the courage to deal with difficult and frightening blocks in my life and relationships." -MCRCC Therapy Client "She helped me on everything. My therapist was the best." -MCRCC Therapy Client

- Anonymous Anonymous