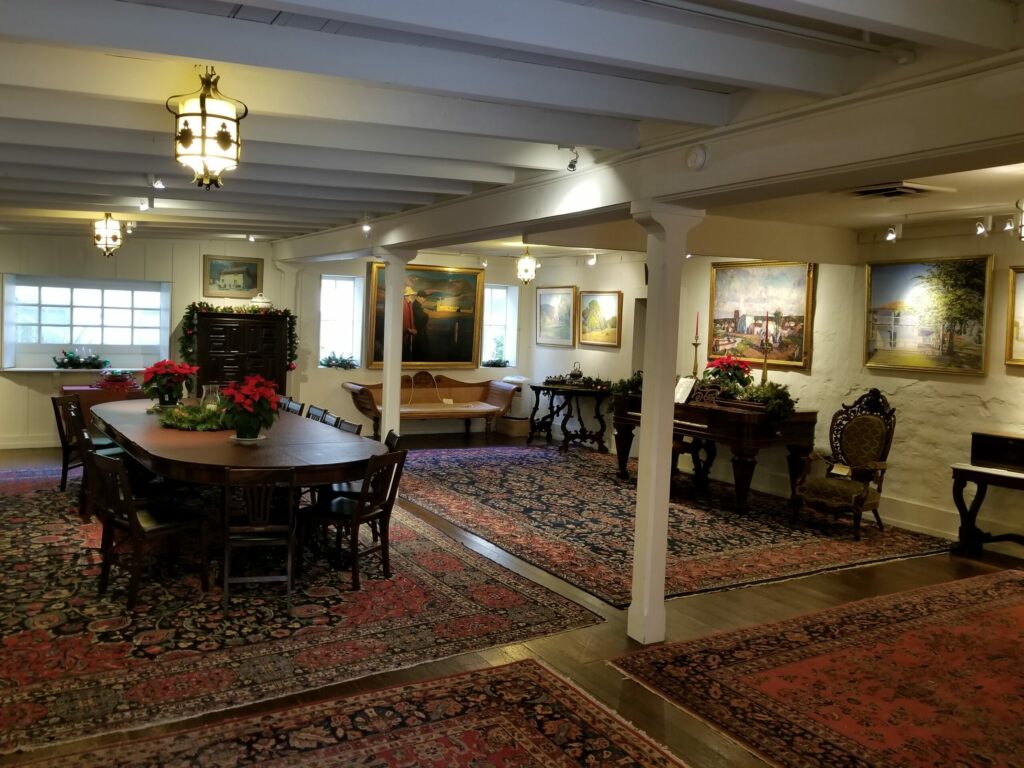 Mission
To collect, preserve and own paintings, sketches, drawing, records, books, manuscripts, charts and other material pertaining to the history and art of Monterey and California, and to assist and further all such projects and activities; to have and to hold, to buy and sell such property, both real and personal, as may be necessary to carry out the objects of the creation of this organization; to do and to perform every act and thing necessary to carry out the above purposes.
The Big Idea
In the spirit of openly sharing the history of Monterey with the public, the Monterey History and Art Association continues to digitize their extensive collection of materials related to the history of Monterey and its past. The collection includes art, including the Jo Mora archive, costumes & textiles, decorative arts, historical objects and Monterey history archives including a collection of 2300 related books in their library.
To foster this work in the most up to date manner, our Big Idea seeks to acquire the most user current multi person computer programs to integrate the past archiving work already accomplished with the remaining work to be done. The ultimate goal is to make the entire collection available in an open-source manner for use by residents, visitors and researchers alike throughout the world wide web.
I had been unaware of the artist Jo Mora until I became involved in MHAA and spent time in a historic adobe surrounded by his prints, sculptures, paintings, and maps. I become enamored with his work. It is straightforward but not simplistic. There is a strong streak of whimsy. Visitors are charmed by Mora's artistic vision. This is why I think it is important to have the Mora collection in Monterey and presented in a manner that engages the public. We were happy to make a donation to start this process.

- Dennis Mar