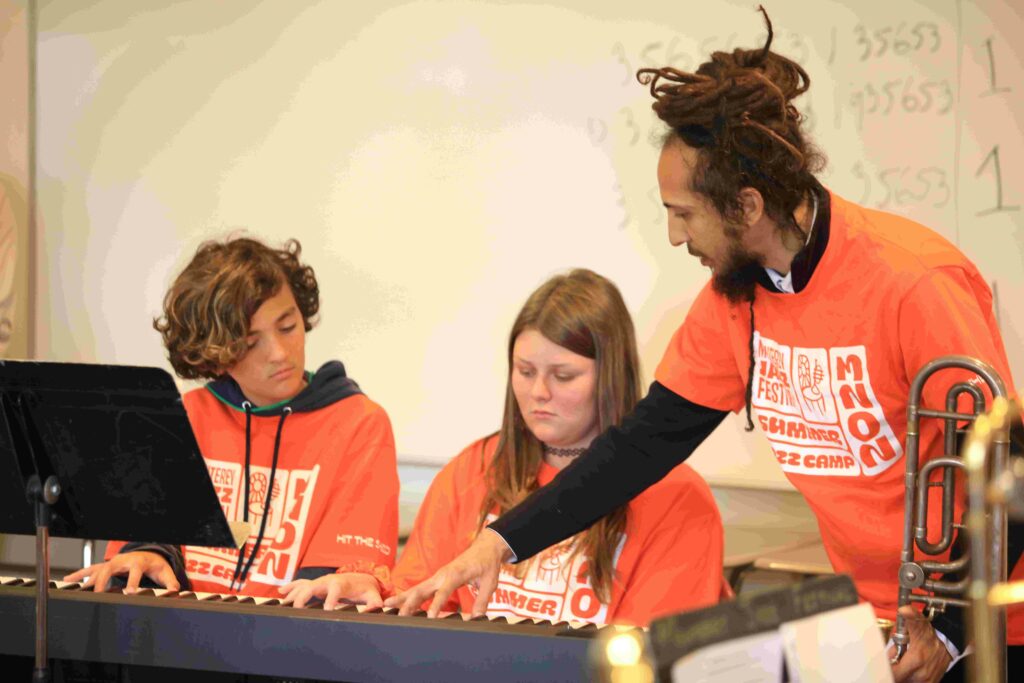 Mission
Our mission is to inspire the discovery and celebration of jazz, anchored by an iconic festival.

We envision a sustainable organization that sets the standard of excellence for jazz, connects a diverse community, and helps people appreciate and learn about jazz as fans and performers.

Our values include a love for jazz; innovation and creativity; diversity and inclusiveness; professionalism and excellence; honesty and integrity; collaboration; respect and dignity; flexibility and openness; financial responsibility; and fun.
The Big Idea
The Monterey Jazz Festival continuously seeks opportunities to provide jazz education for students of all ages. Jazz Uplifts, our in-school program, is designed for 3rd through 6th graders and their teachers. Our Regional All Star Orchestra and Choral Ensemble is comprised of high school students and performs both locally and regionally. We offer a week long Summer Jazz Camp for middle and high school students, through which they receive guidance and instruction from professional musicians. Trading Fours is a four-month series of instruction for music students of any age. Students perform in a public concert at the conclusion of the course.
"I was new to jazz and one of the youngest people there but I felt very welcomed once I stepped into this camp. The faculty was very friendly and nice and I was able to make lots of friends easily. It was really nice to be able to play trombone with other trombonists and if I had the option to come back I would!"

- Felice (last name withheld as she is a minor)