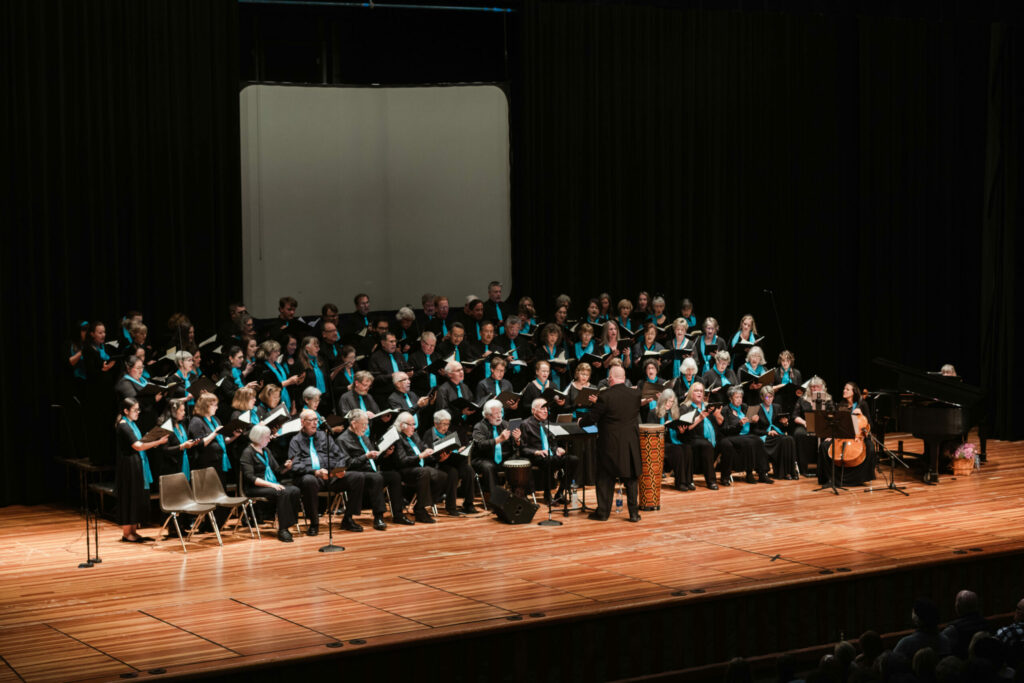 Mission
To create community through the joy of learning and sharing choral music.

Our Vision: to sing in a healthy, vibrant, and harmonious world where people of every
ethnicity, gender, sexual orientation, and ability feel respected, valued and appreciated.
The Big Idea
2022 spring concerts were about the collaboration between Monterey Peninsula Voices and various art & dance organizations in Monterey County. Proposal for MPV Big Idea for Spring 2023 is reaching out to youth in our greater community. Our 60 year old community chorus intends to present concerts with the choral participation of Salinas & Pacific Grove High Schools and Santa Catalina School. This is about a well established community chorus bridging the age differences with the next generation of singers. Music is the connection for all of us. We sing to make ourselves happy and we share that music with our audience. We are both teacher and student --learning new and unusual music--while connecting with the musically inclined youth in our schools. We are excited to discover the music young singers love and want to share with us. Additionally, we will invite visual artists to enhance the program repertoire.
Why did I join? Because Naoko told me to. LOL...it's something we, as a couple, can do together; great way to meet other folks interested in making music together; different perspective than from the audience; and, from an engineer, a great way to exercise the "other side" of my brain.

- Dan Sakoda