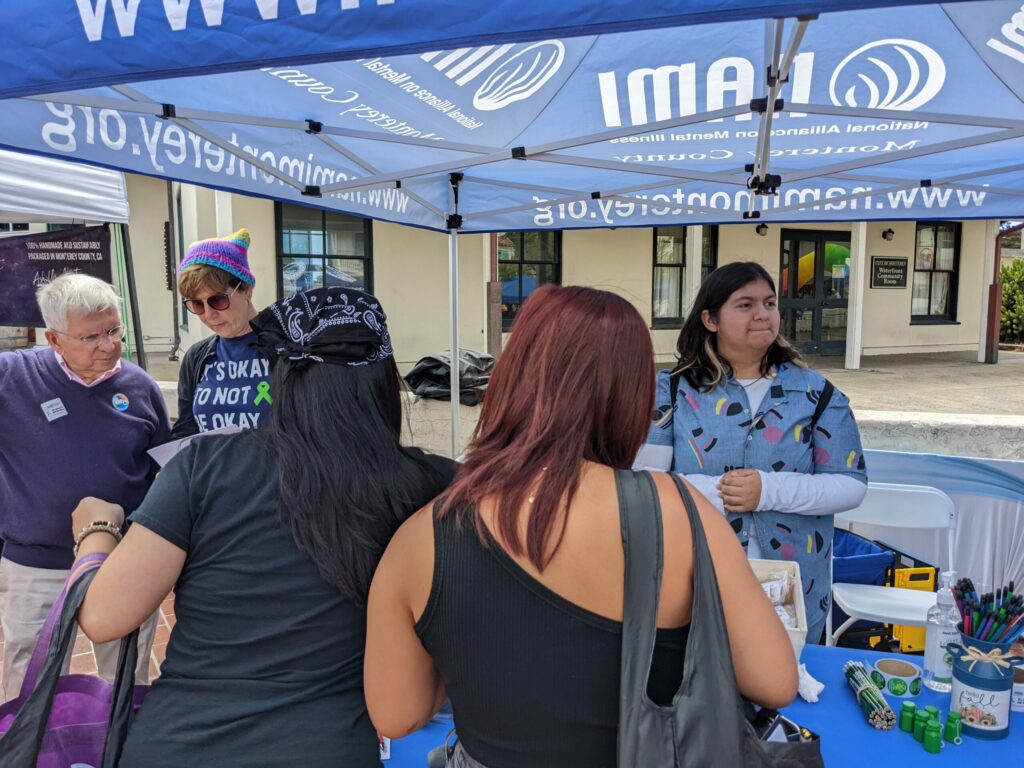 Mission
NAMI Monterey educates individuals and family members affected by mental illness. Through NAMI's free classes and various local, state and national resources we strive to reduce the stigma of mental illness and thus leading to hope.
The Big Idea
Ask young leaders to identify gaps in local mental health services for themselves and their peers, and to empower them to develop appropriate programs that support and improve wellness.

Rather than create programs for students and transitional aged youth without informed input, NAMI Monterey County and other appropriate local agencies will encourage young leaders to identify needs in their communities. The effort will launch with a county-wide Mental Health Youth Summit designed to give voice to youth and to encourage activism around mental health issues. The day-long event will also feature relevant young speakers and entertainers.

During the event, NAMI will promote participation among young leaders to participate in a Youth Empowerment Council (YEC) to develop meaningful and culturally relevant programs that promote educational and supportive activities in their communities, while eliminating the stigma attached to mental illness. NAMI will help facilitate the YEC.
When a family member recently experienced a crisis due to mental illness, my wife and I struggled to know what to do. A friend told us of a course offered by the National Alliance on Mental Illness that might help. So we enrolled in NAMI's family-to-family class, seeking answers and a way forward with our family member. It was life changing. Led by facilitators who had experienced similar situations we joined others who were in the same boat as us. We became part of a community of caring people, learning and sharing with each other. We came away better prepared to help our family member. Our new understanding of mental illness has benefitted our extended family as well. My wife and I are advocates for our loved one and have helped the rest of the family become more comfortable with his situation. We are grateful for NAMI.

- Ed Laurance