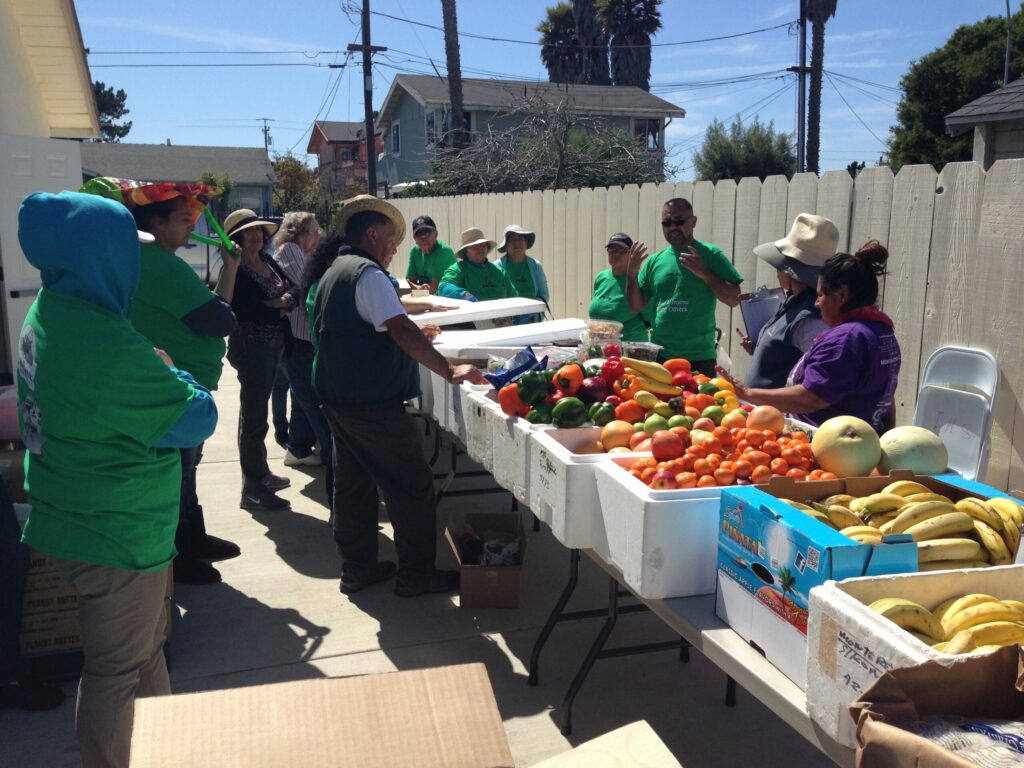 Mission
Nancy's Project exists to reduce food insecurity and increase access to essential household goods for Monterey County farm labor families who grow the fresh food others enjoy but which they can seldom afford. Additionally, Nancy's Project organizes donation drives for diapers, back to school clothing and supplies, holiday gifts and other necessities.

Our volunteers collect surplus food from partner grocers five days a week for distribution in farm communities throughout the Salinas Valley. On delivery days, donated clothing, shoes, toys and household basics ride along with the food containers in the Nancy's Project's van.

Nancy's Project's goal is to increase opportunity and well-being for the workers crucial to Monterey County's robust agriculture economy and for their families as well.

The Big Idea
Nancy's Project must obtain a new storage unit to expand our capacity to safely store donated fresh food.

The Monterey Food Bank has more food than it can distribute and wants to give Nancy's Project a greater allotment. We're limited in what we can accept because we lack cold storage equipment and space to house it. The Food Bank has a grant to buy this equipment for Nancy's Project. This would be a lifesaver on days when we cannot deliver all the perishable and frozen items donated.

In 2022 we expect an increase in food donations because of the passage of Senate Bill 1385. This bill mandates grocery stores donate all viable food. An MC Gives! OK will enable us to have the facility we need to get this abundance of fresh food to the farm community, including supplying rice and beans – a dietary staple for our clients.
"The winter it is colder and work is more difficult. During these months the food and materials that Nancy's Project provides is even more appreciated. Also, Christmas is a big highlight for many of families. The kids will bring notes to me to give to the Nancy's Project volunteer with what they hope Santa will bring them for Christmas. Some of the most popular items requested include socks, shoes and underwear."  Leonor Chavez, 66, farmworker, Greenfield

- Leonor Chavez