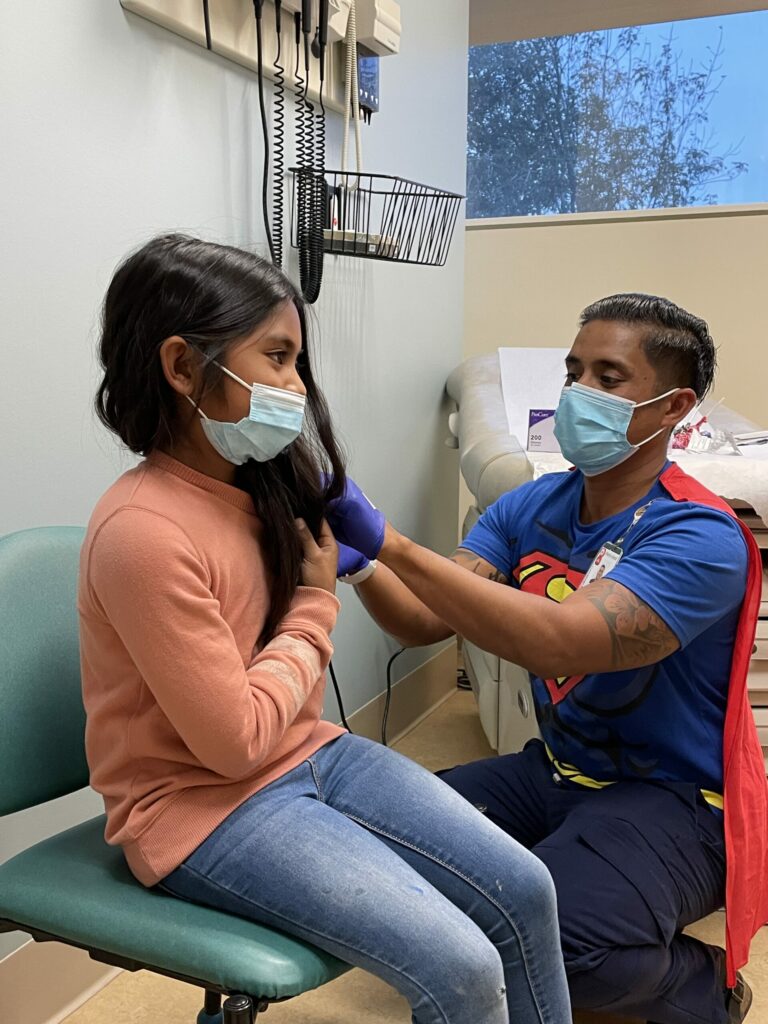 Mission
Natividad Foundation brings people together to strengthen Natividad and create a healthier community. Together with our partners, we help Natividad provide high-quality health care and trauma services for everyone in Monterey County, including the vulnerable.
The Big Idea
Donors help Natividad Foundation create a healthier community by supporting innovative programs and high-quality care at Natividad. Natividad provides services not available anywhere else in the area. Natividad's Trauma Center provides life-saving services to 1,500 critically injured patients yearly, the Child Advocacy Center provides services for victims of child abuse and neglect, and the California Children's Services-certified Level III Neonatal Intensive Care Unit (NICU) gives more than 250 of the tiniest and most fragile babies the best start in life. Through its UCSF-affiliated Family Medicine Residency Program, Natividad is distinguished as the only teaching hospital on the Central Coast.

Medical equipment purchased by the Foundation and support for Natividad's programs helps keep these local, vital services available to all.

Together, donors and Natividad Foundation can continue transforming lives and creating a healthier Monterey County.
"I was in the hospital for one month. When I was discharged, I didn't have family here, and all the friends I had were also living in the streets. My wound got infected. When I went back to the hospital, the doctor told me if I would have waited more time they would have had to amputate my arm. After I shared my situation with the hospital staff [social workers], I was offered help to go to a recovery home in Seaside for 5-7 months. That's when I recovered, not just from the infected arm. Everything changed for me. Now I'm paying rent and started to go to church after I finished my program at the recovery home. Since I left the hospital, I have not been tempted at all. I think before I do something that might affect me."

- Raul N/A