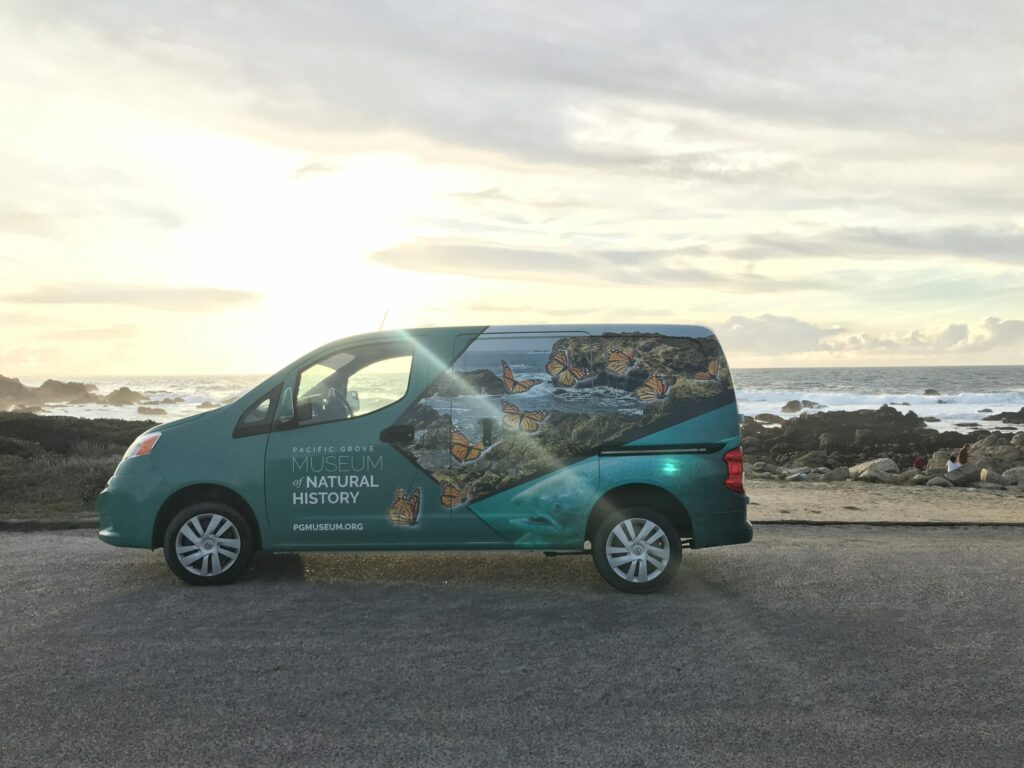 Mission
Our mission is to inspire discovery, wonder, and stewardship of our natural world. We envision a community of curious minds, engaged in discovering the natural heritage and cultural legacy that exist today on the Central California Coast. The Museum is a catalyst for conservation and a valued learning resource in this region, facilitating active inquiry for all ages.
The Big Idea
Our new Wonder and Nature Exchange exhibits are creating a continuum of learning from preschoolers to seniors, facilitating intergenerational wonder and awe of the museum's intriguing collections and natural history experiences. Now we're taking it on the road to meet a new community of learners where they are.

Community listening and current outreach programs led us to the "what if" question of putting WONDER on Wheels and taking amazing museum artifacts, science tools, and free experiences all over the county for curious learners. Bringing Museum excitement and activities into familiar places like local libraries, community centers, and farmers markets makes them inviting to those who are unable to visit the Museum, akin to bookmobiles, opening up a new museum world to under-resourced communities.
I love seeing the Museum at our library, community center, and farmers market. My kids enjoyed talking with the Museum educators and learning about everything from whale migration to how important pollinators are. We can't wait for their next visit!

- Beth Ramirez