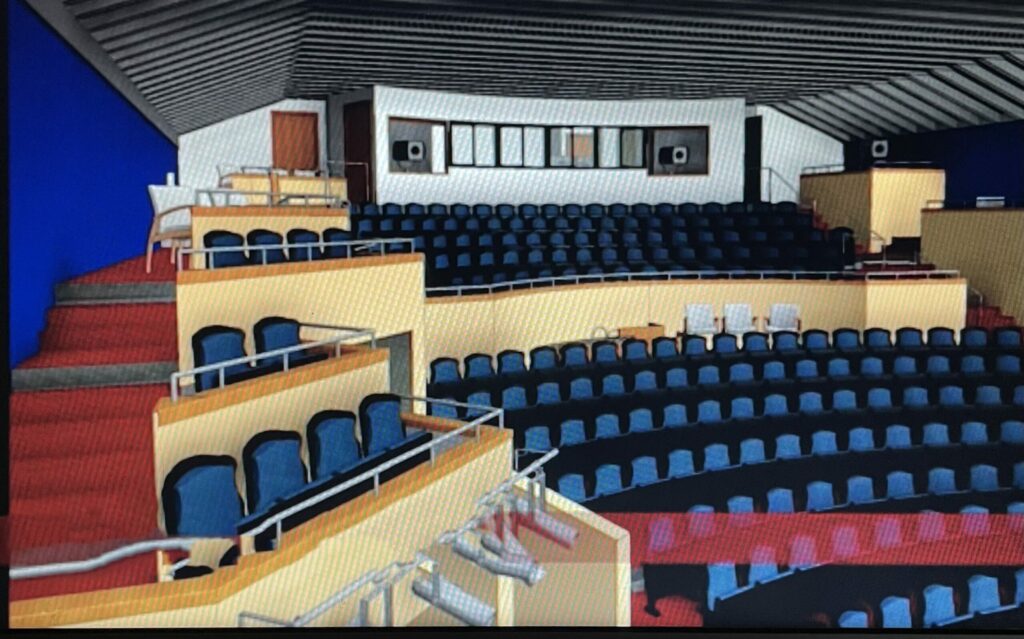 Mission
In celebrating the transforming power of the creative spirit, Pacific Repertory Theatre produces bold and daring interpretations of the great plays from the world stage – plays that engage, excite, educate and inspire – presenting a world-class theatrical experience.
The Big Idea
For over a decade, PacRep has been working to convert the aging Golden Bough Playhouse into a legitimate theatre and performing arts center - a project which will make artists, residents and visitors amazed and proud! The vision is to make the Golden Bough the heart of our region's theatre arts scene, and a place where performers, students and audiences will feel welcome and at home.

The company has created giving opportunities where everyone can participate – from individuals and families to businesses and corporations – and where donors can literally "make their mark" on the new Golden Bough. PacRep will engrave names on a tile, a new seat, or even an entry paver! Naming gifts range from $250 to upwards of $20,000, and donors can honor their family, or memorialize a loved one or pet. A friend can be honored, while businesses can add their name or logo.
PacRep has been a much-needed cultural resource for me and for this area. I don't believe that theater should be limited by genre or style and PacRep meets that need by providing a wide variety of productions, with ample opportunities for audiences, local performers, and visiting professionals. For the past 25 years, I have been an audience member, an actor, a volunteer, and a staff member for PacRep. There is no other theatrical organization in this area that is operating year-round where you can see large-scale musicals, intimate dramas, Shakespearean tragedy, and rock concerts, all in one season. And, for me, as a union actor, this company has been my best source of employment! I can't work just anywhere, so it has been fantastic to have a union-approved company right here in my backyard and that has allowed me to be known locally as… the Big Bopper. Hello baby!

- Scott Harrison