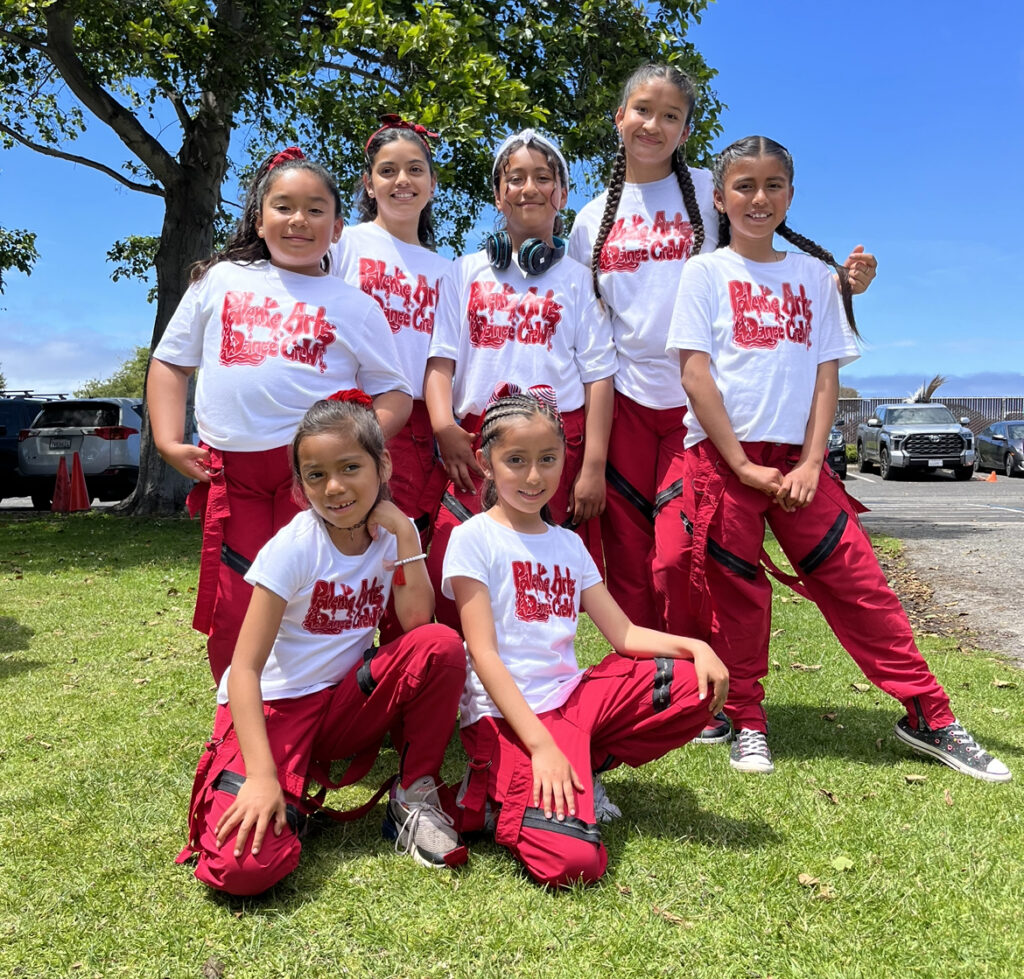 Mission
The mission of Palenke arts is to educate, inspire and transform the community through the arts.
The Big Idea
For the past 5+ years.Palenke Arts has provided a space that does not exist elsewhere in the Peninsula: a dedicated multicultural arts center offering affordable multicultural arts classes and events to many families who would not traditionally be able to afford them.
Our programs have been held in a repurposed locker room at the Martin Luther King School of the Arts. This last year, as we came back from remote instruction, we jumped from 85 to over 200 students (mostly elementary school), offering classes 5 days a week in 13 different artistic disciplines.
In 2022-23, as we are planning to offer more programs specifically designed for teens and preteens, it has become evident that we urgently need a second site in addition to our current one. Our Big Idea is to raise funds to defray the costs of opening a second site: lease, utilities, insurance, furniture, computers, and staffing.
What makes Palenke special for me is that our children get to have quality time with their teachers, with their family and community. At Palenke they feel valued for the efforts they make to learn each one of their artistic talents. Thank you to all of you who make these memorable moments possible for Palenke families. Palenke has provided a conduit for much needed cultural social interaction during a time of increased isolation. We are unendingly grateful! The culture of Palenke Arts is one of inclusion which for my family is of paramount importance! Difference is NOT a deficit and the administration and teaching staff at Palenke personify that philosophy with considerable care and kindness.

- Anonymous Parent Survey