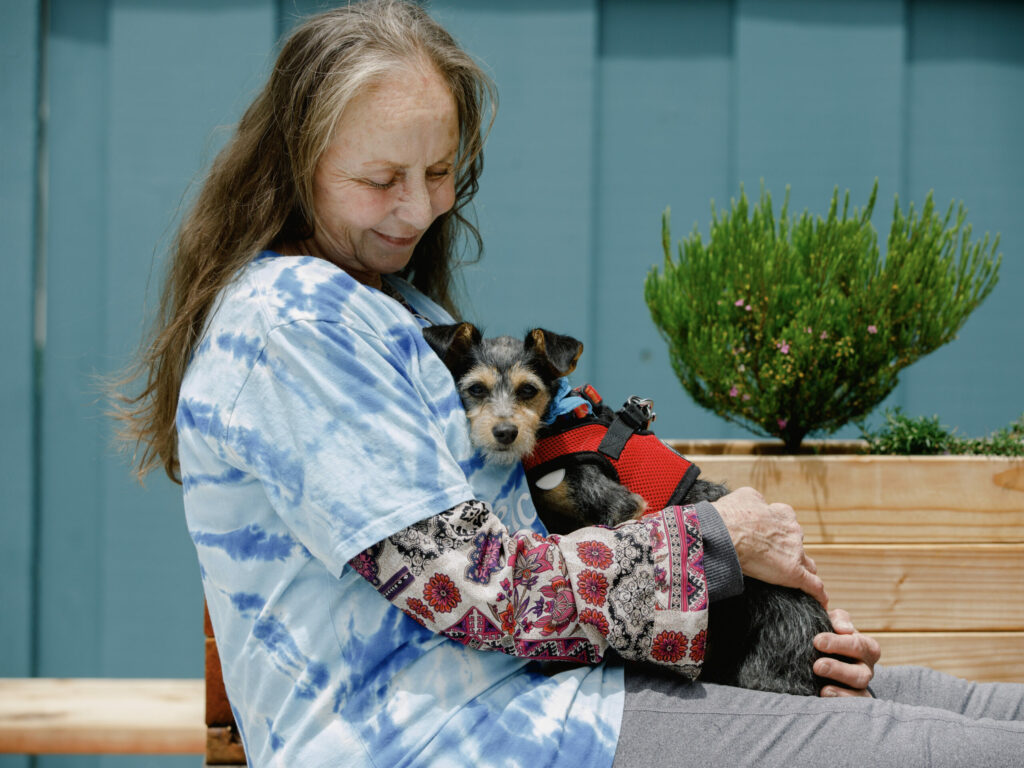 Mission
Our mission is to be a resource and advocate for senior dogs and senior people on California's Central Coast.
The Big Idea
When a senior citizen or another individual can no longer care for their beloved dog, POMDR is here to help. We intake dogs from senior people who can no longer care for their pets, often when they move into assisted living or become too ill to keep them. We also rescue senior dogs from animal shelters.

Each dog we rescue needs medical care before they are ready to go up for adoption. Their medical care is provided at our private veterinary clinic to provide top-quality care for our rescued dogs. We also provide low-cost and no-cost veterinary care to low-income pet guardians.

Every dog who comes into our program receives an exam, lab work, x-rays, vaccines, a microchip, spay/neuter, and diagnostics and treatment for any medical issues that we find. We also utilize outside specialists for ophthalmology, cardiology, oncology, dentistry, and specialty surgeries as needed.
"You helped me find homes for my Dad's precious dogs when he was in the hospital dying. I was several states away, trying to handle his affairs - and I couldn't take them home with me. You provided a miracle and true peace of mind when I desperately needed it."

- Angela W