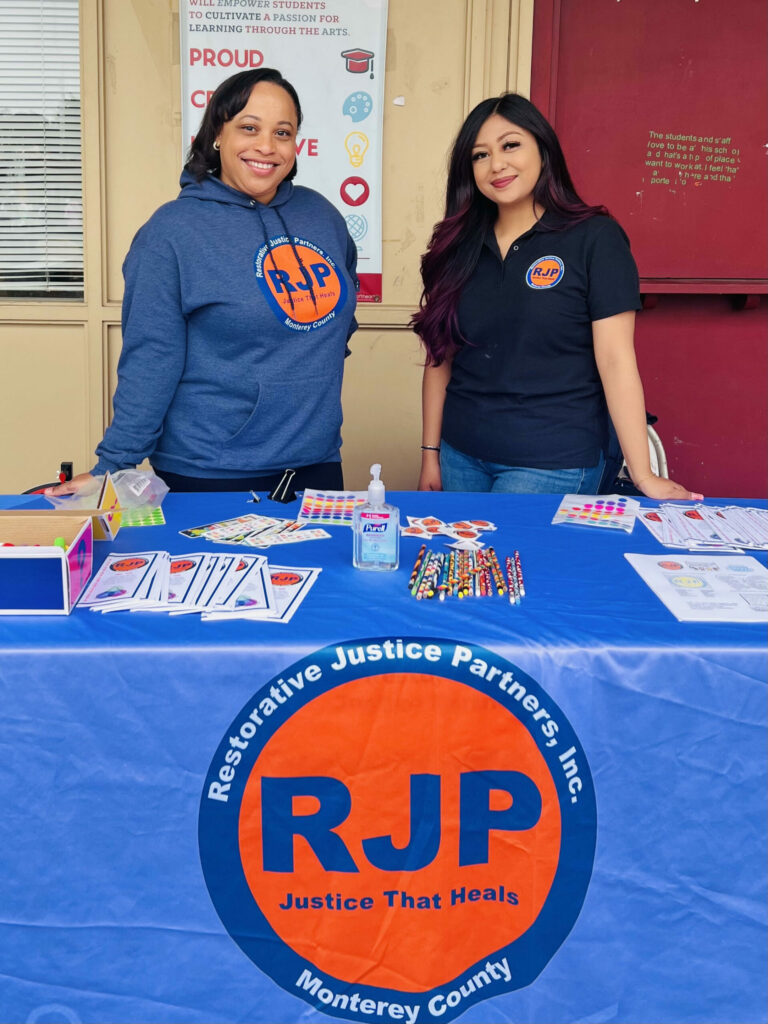 Mission
RJP, Inc. works with those affected by conflict, providing support and education to encourage accountability, empathy, and reparation.
The Big Idea
The Restorative Justice Partners, Inc. team dreams BIG of training and supporting as many people as possible in the coming year to understand, advocate for and facilitate restorative justice solutions throughout Monterey County. The volunteer trainings will introduce relationship building and conflict resolution skills that could last a lifetime! In addition, the support will provide tools for navigating the current climate of divisiveness and pandemic-induced isolation endured by so many.

Trainees will learn restorative views of conflict, community-based solutions, and restorative justice mediation techniques. Hands-on training, practice time with experienced mediators and materials will be provided. The goal is to inspire people to resolve conflicts and build relationships within their own community while exercising empathy, reflective listening, and empowered leadership skills. Restorative justice saves dollars and makes sense. We are honored to dedicate ourselves to the work of restorative justice, transforming systems and lives.

"Peer Mediation has been a wonderful learning experience for our students, and has taught them to be clear and concise when asking questions. The respect agreement is valued by our teachers, and furthermore gives our students a voice creating a positive relationship with their teacher and classmates."

- Sharon Nichols