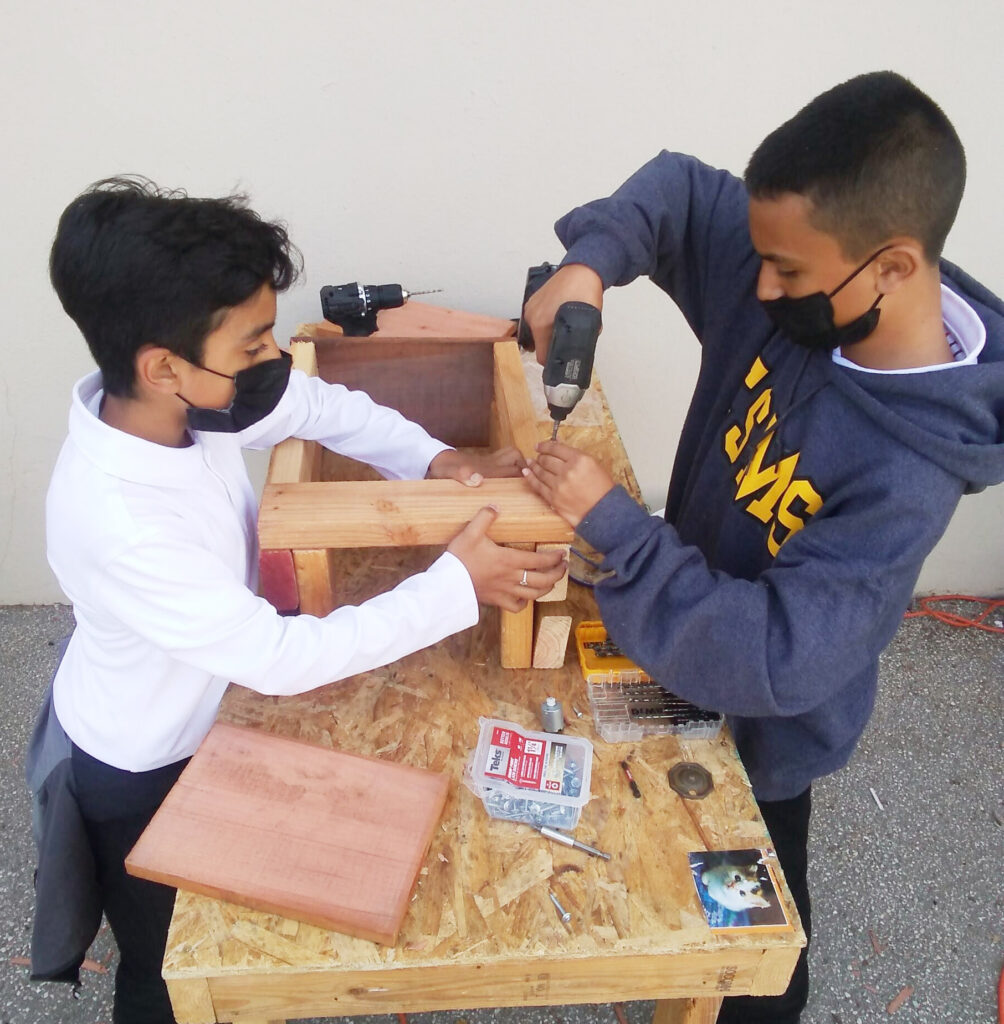 Mission
To offer a community space filled with the tools and materials of science that serves as a science education and youth development resource for kids, families, and teachers interested in learning and discovery through interaction with the physical and natural world.

SCSW offers informal science and engineering opportunities to underserved youth and their families in the Alisal area of Salinas. As our motto says, "Tools in Your Hands!," the SCSW gives kids and families the chance to use a wide range of tools and materials and the freedom to create a great variety of projects. Participants can also explore fascinating phenomena in our exhibits and specimens. We serve kids and families in several different programs both during the school day and during out-of-school time. Tinkering and experimenting in a free and inviting environment is critical to developing skills and knowledge, building confidence and self-reliance, as well as providing inspiration for possible future STEM careers.

The Big Idea
We run four core programs in the CSW: drop-in hours, STEM Girls group, teacher professional development, and teacher-class visits. During drop-in hours kids and their families are free to pursue projects of their own choosing, or simply explore our many exhibits and specimens. Learning happens easily in the SCSW through intrinsic student motivation and natural eagerness to understand. It is a safe and supportive space for our STEM Girls during school and out-of-school hours. Teachers bring their students to experience the CSW at least three times a year and are supported via professional development training throughout the year as well. To have an adequate STEM workforce in the future, it is critical that all youth get the chance to design a solution, plan and execute a project, fail with a prototype and rebuild it to success. A mobile Science Workshop will bring these critical experiences to even more kids.
"I have learned a lot from Curt here at the SCSW about more projects. It has expanded my thinking. For example, I didn't know about a kind of switch for the cars we make called a double pole, double throw."

- Luis Perez Ponce