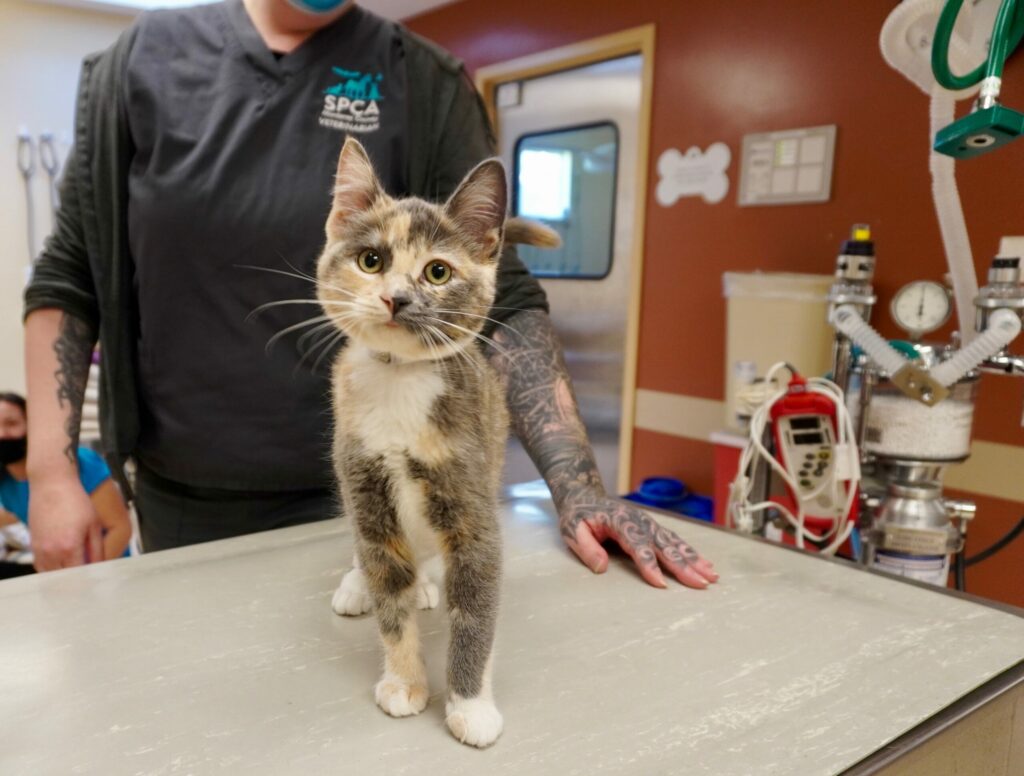 Mission
Assuring compassionate treatment of all animals through rescue, rehabilitation, protection and education.
The Big Idea
SPCA's Treatment, Learning, and Compassion (TLC) Program is at the heart of our mission, providing veterinary care or one-on-one behavioral intervention to stray or surrendered pets so they can be happy, healthy, and adoptable. Without this work, animals would have no place to turn.

An unwanted litter of kittens or puppies, a dog suffering from injuries and neglect, an abandoned horse in need of grooming and proper nutrition; these vulnerable animals receive specialized care through our TLC program. This care can last weeks or months as we treat, evaluate, and monitor the pet before placing them for adoption so they have the best chance in their forever home. Animals continue to come to the SPCA every day in critical need of TLC, and we continue to be dedicated to the care necessary for the second chance they deserve.
I adopted a dog from your shelter 13 years ago. She was found abandoned in a field and had severe anxiety. She is now almost 16 years old and we are treasuring every minute we have left with her. I can't imagine our community without your shelter and I wanted to thank you, your staff and the amazing volunteers. Our community is blessed and I am most grateful.

- Ginger Ord