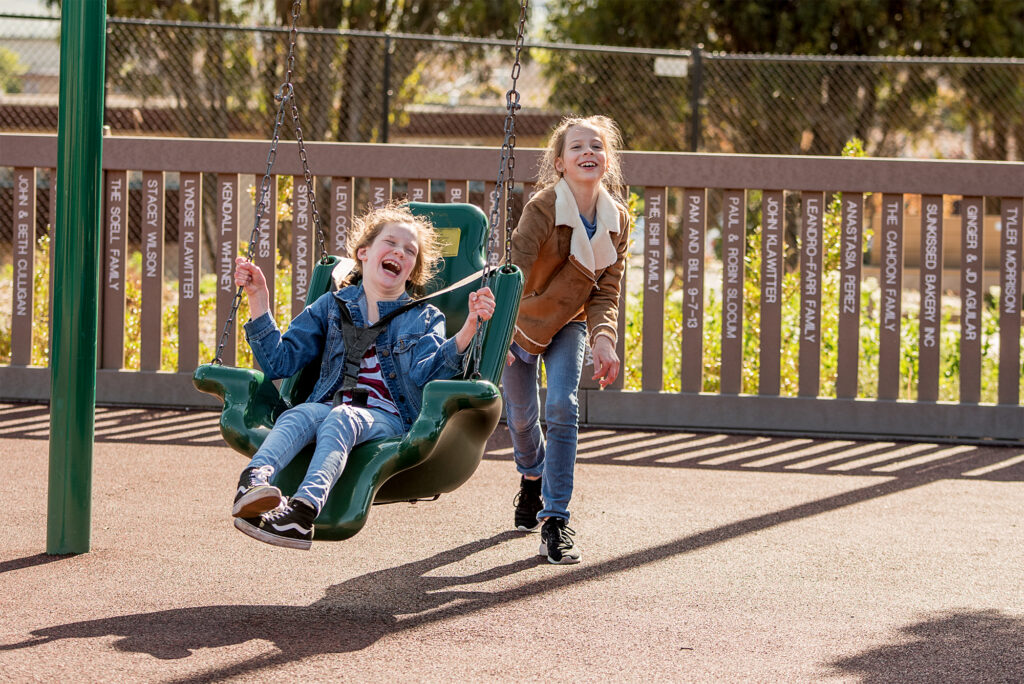 Mission
The Tatum's Garden Foundation exists to cultivate accessible, inclusive play.
The Big Idea
The usage of Tatum's Garden, the first fully accessible park in Monterey County, has exceeded our wildest expectations.

Additionally, we have several youth baseball/softball neighbors. Understandably, they prefer to use our bathrooms over the portable toilets they are provided.

Unfortunately, along with the heavy park usage, the youth's sports cleats wreak havoc on our rubberized surface (a crucial component of an accessible park).
While we have posted signs, and inform the leagues of the issue, it persists.

Additionally, the several pieces of the equipment are in need of replacement. While we have a handy person who quickly fixes issues, some pieces are reaching the end-of their life.

While there are other accessible playgrounds in the tri-county area, we are still seeing groups coming from as many as 3-5 hours away to come and play at the park (which we love!). We need a restoration to best continue serving everyone.
Seeing the joy on my son's face when we take him to Tatum's Garden is priceless to me and my family. We are so blessed to have this park in our community.

- Miriam Gonzales