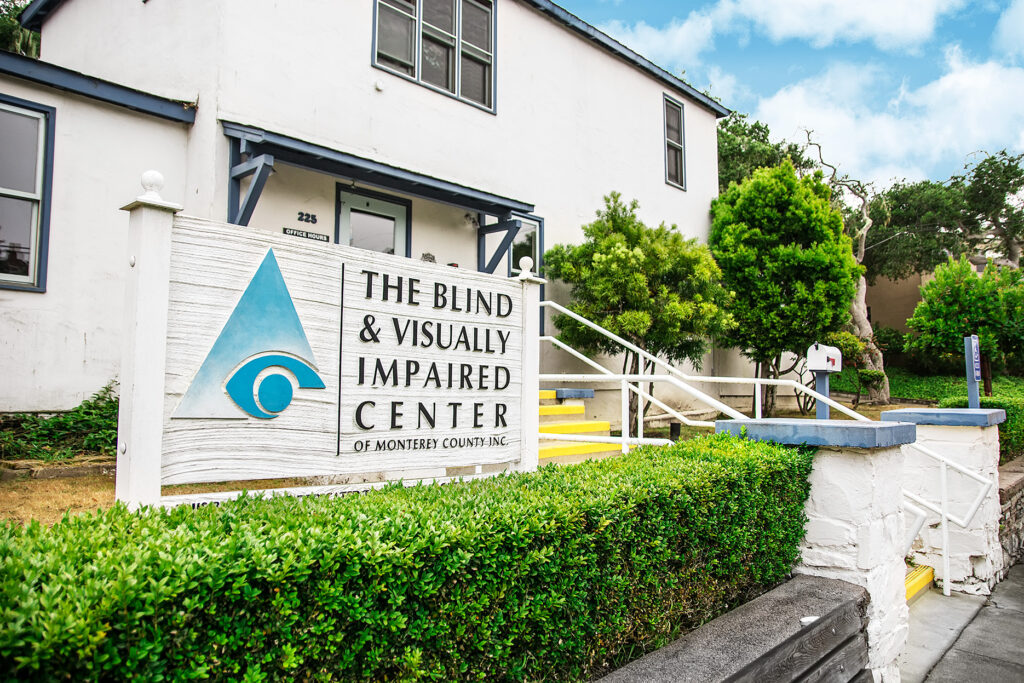 Mission
Our mission is to empower the blind and visually impaired toward independent living through education, support services and skills training.
The Big Idea
The Blind and Visually Impaired Center of Monterey County's Marjorie McNeely Low Vision Clinic seeks to expand current client services with purchasing new and updated assistive technology and devices for our visually impaired consumers. These devices, which we showcase at both our Pacific Grove and Salinas office, aid individuals with visual impairment in everyday life. Examples include handheld magnifiers, CCTV's that allow print to be read in a large text format, glare blocking glasses, specialized lighting, navigation system, a variety of canes and sonar devices.

Our staff members, specifically our Orientation and Mobility Specialist and our Low Vision Clinic Coordinator, are trained to use these devices and teach our clients how to utilize these aids to assist with everyday life. Our mission is to create an independent life for someone with visual impairment; we cannot do that without the aid of these devices.
The Blind and Visually Impaired Center has provided me the tools to live independently. A few months ago I took a trip on my own to visit my sister in New York. Because of the skills I learned, I felt safe navigating the city. I was able to correctly identify the money for the taxis, navigate the streets, buy subway tickets, and attend a few Broadway shows with my sister. If you had told me earlier in the year I would be walking around a big city like New York I wouldn't have believed it. I appreciate all that you do.

- Maria Martinez