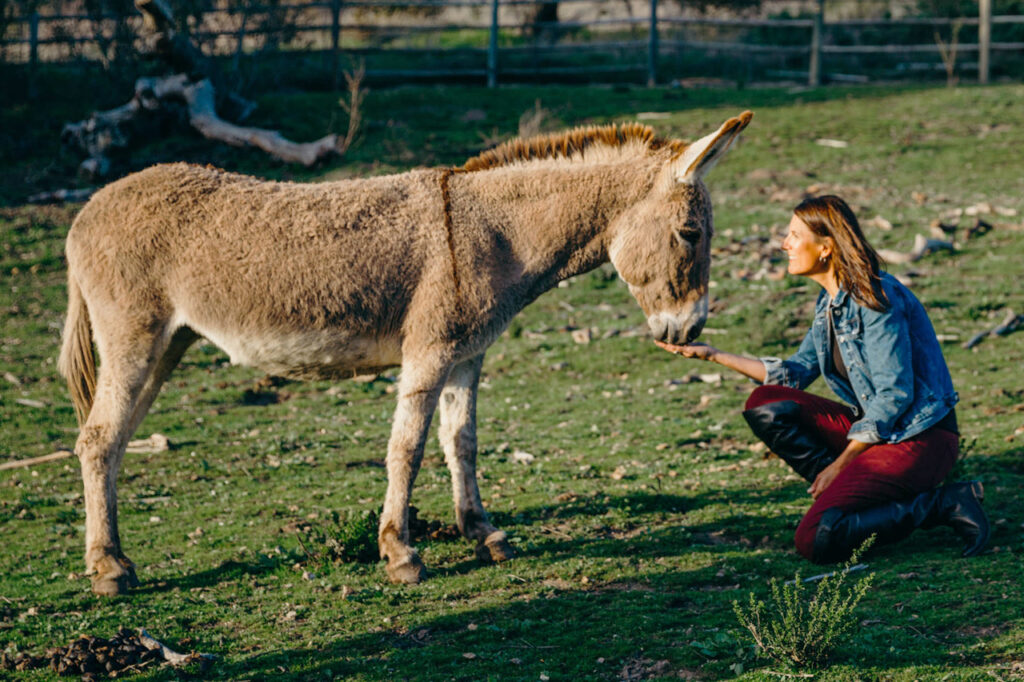 Mission
The Equine Healing Collaborative was created to provide a path to recovery, self-discovery, personal growth, a re-connection with the natural world, and emotional insight and health through the use of equine assisted psychotherapy.
The Big Idea
The Equine Healing Collaborative (EHC) provides mental health services to all in need, especially underserved communities including individuals from low socioeconomic backgrounds, survivors of domestic violence/human trafficking, law enforcement, first responders, veterans, educators, refugees, children, adolescents and adults. We provide unique and effective Equine Assisted Psychotherapy (EAP) with licensed or licensed-eligible marriage family therapists/clinical social workers specifically trained in EAP using rescued horses and donkeys.

EHC's curriculum includes Mindfulness, Metaphor Analysis, Motivational Interviewing, Dialectical Behavioral Therapy and Cognitive Behavioral Therapy. EHC offers individual and group psychotherapy as well as one-day retreats. We also provide prevention programs, "Mini Horses Big Feelings" with our miniature horses to schools and libraries. Additionally, we visit assisted living facilities with our miniatures horses to provide joy and comfort to residents. An added benefit is that all our equines are rescued or surrendered, and clients' recovery is directly associated with the recovery of our equine partners.
EHC has given me free "rein" to work on being the best version of myself. When I am working with the horses and my therapist, I feel truly present so I can do the work needed to process feelings, heal traumas, work on mind-body strategies, and learn about who I am and who I aspire to be. The experience is truly transformative and magical. The EHC has changed my life for the better, in more ways than I could have ever imagined. I would recommend this program to anyone!

- Kaitlyn Williams