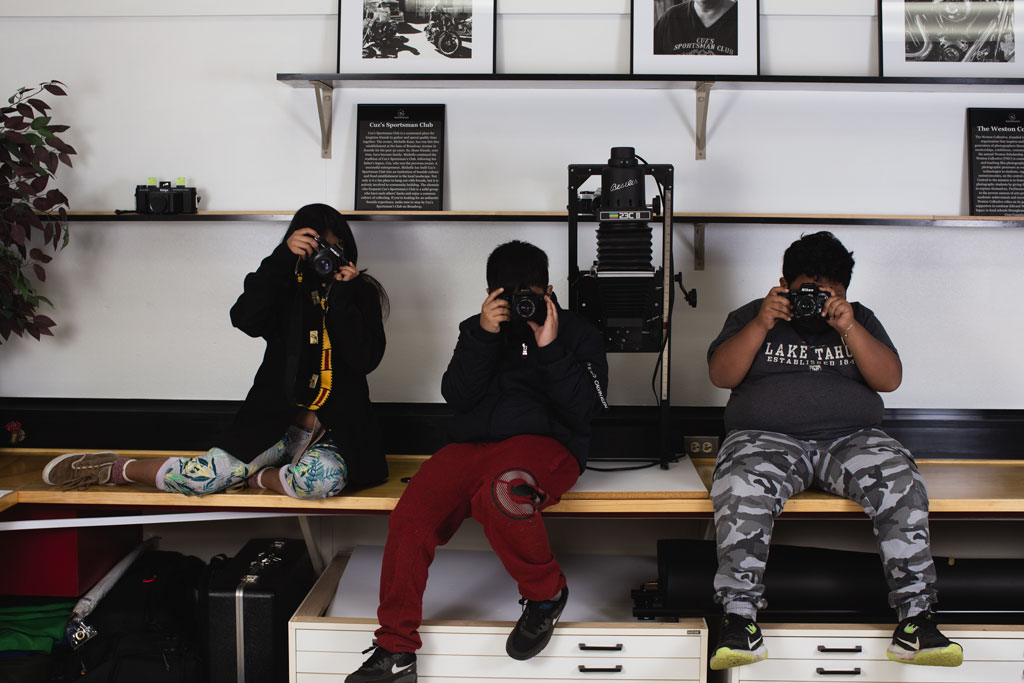 Mission
The Weston Collective, founded in 2004, is a 501(c)3 organization that inspires and uplifts the next generation of photographers through youth programs, mentorships, exhibitions, community workshops and The Weston Scholarship Competition. As a 501(c)(3) non-profit organization, The Weston Collective relies on its generous patrons and supporters to continue Edward Weston's photographic legacy in local schools.
The Big Idea
Framing Photography's Future will serve 5th and 6th grade students at Martin Luther King, Jr. Elementary: School of the Arts (MLK SOA) in the Monterey Peninsula Unified School District (MPUSD). Minority enrollment at MLK SOA is 98%, which is more than 20% higher than California's average, and is one of the state's lowest performing elementary schools.

Framing Photography's Future will augment the growing arts program at MLK SOA by offering students an additional means for artistic expression. As a working part of a common goal, TWC will contribute to the proven success arts programs have had in Priority and Focus schools to significantly improve academic achievement, reduce disciplinary referrals, and increase attendance. Our after school program will provide a safe and creative environment for these students to learn a traditional art and express themselves creatively.
"The Weston Collective Darkroom is a fantastic resource for all B&W film photographers in the surrounding area. Zach went completely out of his way to make sure I was able to utilize the darkroom after a computer glitch didn't notify me the days I requested were blocked off. I wouldn't have been able to finish my final project without his help. The darkroom and studio were completely stocked with everything I needed to beautifully finish my prints. Thank you again, Zach. I hope to work in your darkroom again sometime soon. It was a great experience."

- Kylie Heath