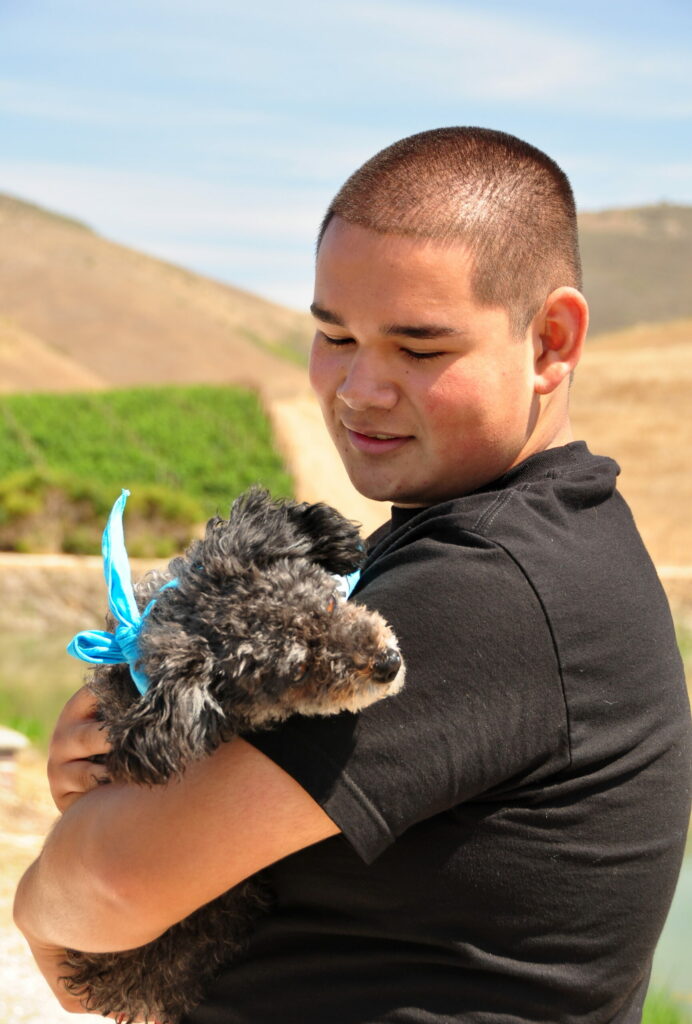 Mission
To foster empathy, respect and responsibility in youth through the human-animal bond.
The Big Idea
Every day, we hear about the additional need for our services as Covid has taken a toll on the emotional and mental well-being of vulnerable youth. Our kids need connections more than ever. A return to the office, has also significantly increased the number of abandoned dogs that were adopted over the last 2 years. These canine companions can provide our kids with the healing they need and deserve!

UnChained offers 8-week Canines Teaching Compassion (CTC) programs bringing together dogs and our youth twice a week. Youth train dogs with basic skills and manners helping in their adoption and at the same time, helping themselves achieve values of patience, respect and responsibility.

Our partnership with MC Gives allows us to offer and subsidize the services of a licensed therapist, who is being incorporated into every CTC program at Rancho Cielo and Monterey County Probation.
UnChained changed my outlook on life and myself! I loved working with my program dog, Petey. The staff who gave me such positivity, warmth and care. I felt really cared for. I didn't have this in my life. Nobody knew what was going on in my head during that time.

- Martina (Juvenile Hall)