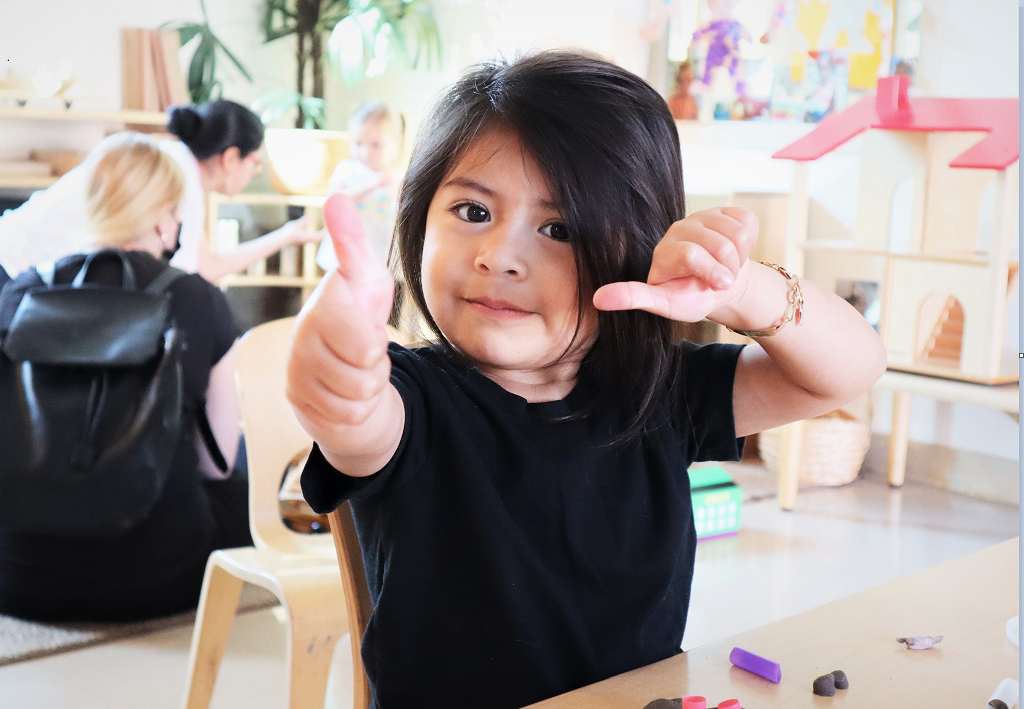 Mission
Engage the community and focus resources to improve lives in Monterey County.
The Big Idea
In Monterey County, only 25% of children have age-appropriate levels of language and literacy readiness for kindergarten.

The Monterey County Preschool Service Corps' mission is to support kindergarten readiness by offering individualized tutoring for low-income preschool children to develop language and literacy skills during their regular preschool day so students can read independently by the end of 3rd grade.

Utilizing Play-Based learning trained AmeriCorps members are placed in preschool classrooms countywide offering personalized activities to children who have yet to reach the development level for their age. Members collaborate with classroom teachers and the children's families to create intentional activity plans based on the student interests, with a specific focus on language and literacy development.

Activities include expanding children's vocabulary through reading and play, engaging in the children's daily routine to incorporate new vocabulary and conversations, and supporting children in exploring the sounds of language through singing, rhyming, and reading.
I can see excellent progress in my son since Teacher Cynthia started working with him through the Preschool Service Corps program. Not only is my son getting one-on-one tutoring every day, but she is also helping him learn how to be more engaged and open to making friends. Everyday when he comes home, he tells me about the activities he does with teacher Cynthia and what he learns. Every Friday I quiz him on his ABC's, writing his name, and for him to tell me some short sentences and he is getting better every week. Since he started receiving the help from her, he has been improving and I feel confident of my son going into kindergarten. I am thankful for the support she gives my child every day. I hope she continues helping children to be successful along the way. We need more teachers like her.

- A. Martinez