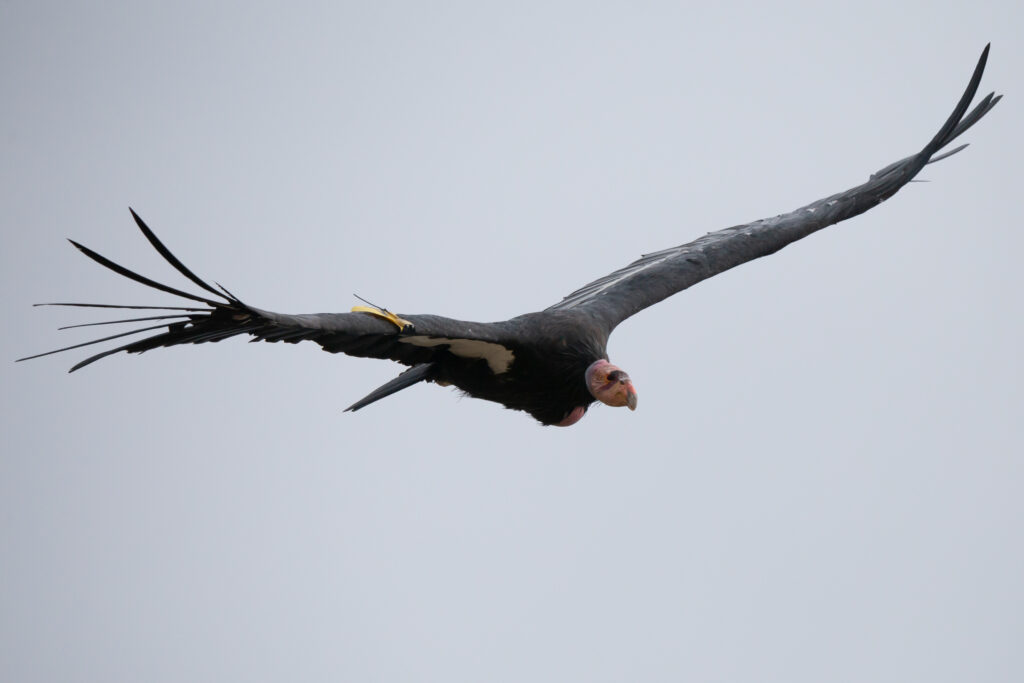 Mission
Ventana Wildlife Society's mission is to conserve native wildlife and their habitats through science, education, and collaboration.
The Big Idea
The California Condor holds the title of North America's largest bird but sadly stands among the most critically endangered. Just three decades ago, they hit a low point of only twenty-two individuals in captivity with zero in the wild. These magnificent creatures face yet another peril in the form of a highly pathogenic avian influenza virus, in the midst of ongoing lead poisoning dangers.

With your support, Ventana Wildlife Society will work to safeguard the future of these iconic birds for generations to come. Our proven recovery actions to protect the California Condor include:
1. Providing essential medical treatment to condors showing signs of lead poisoning or avian flu—including administering emergency vaccines.
2. Conducting outreach to promote the use of nonlead ammunition in condor habitats.
3. Releasing healthy captive-bred condors to the wild, boosting their numbers.
4. Monitoring chicks in their nests to ensure optimal health and growth.
The recovery of the California Condor serves as an icon of hope for endangered species around the world and the Ventana Wildlife Society is a long-standing, key partner in the effort.

- Les Lo Baugh, Jr., Author, Attorney, and author of the Endangered Species Act