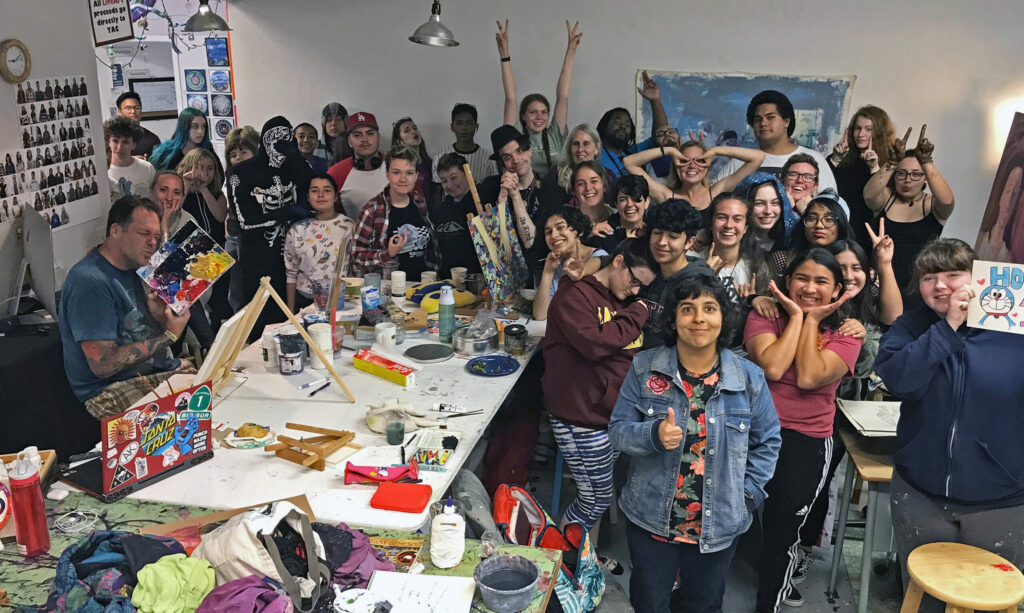 Mission
Youth Arts Collective's mission is to inspire creativity, kindness and confidence in our local youth through artistic expression and mutual respect. Do art. Be kind.


The Big Idea
YAC is a community where young artists feel valued by adults and respected by their peers. For twenty-three years young Monterey County artists (YACsters) from various backgrounds, orientations and socioeconomic levels have flourished under YAC's vision, "Do art. Be kind."

Every day they are listened to, motivated and experience gratitude. They find their creative voice, exhibit publicly, learn how to express who they are, and what their art means to them.

Under the powerful mentorship of professional artists, YACsters learn the benefits of higher education and professional skills for success. No matter where the young artists come from, what hardships they face at home or in school, 100% have graduated from high school and 95% have received college acceptances, many on scholarships from art created in the studio.

Through mentorship and artistic expression, YACsters learn to believe in themselves, explore creativity, pursue their dreams, and treat others with kindness.
To this day joining YAC is one of the best decisions I've ever made. I met people at YAC I would never have been friends with at school; different people than myself, who showed me different worlds--of music, art, and philosophy. We all got along and appreciated each other, despite our differences. I think it is rare in this world to find places where people willingly support and appreciate each other; who come from such varied cultures and backgrounds; who come to a place solely to express themselves without fear of judgment, ridicule, or retribution. YAC gives kids a reason to come together and be a community, and that I think is why it is so crucial to have places like YAC in cities and towns across America.

- Logan Parsons