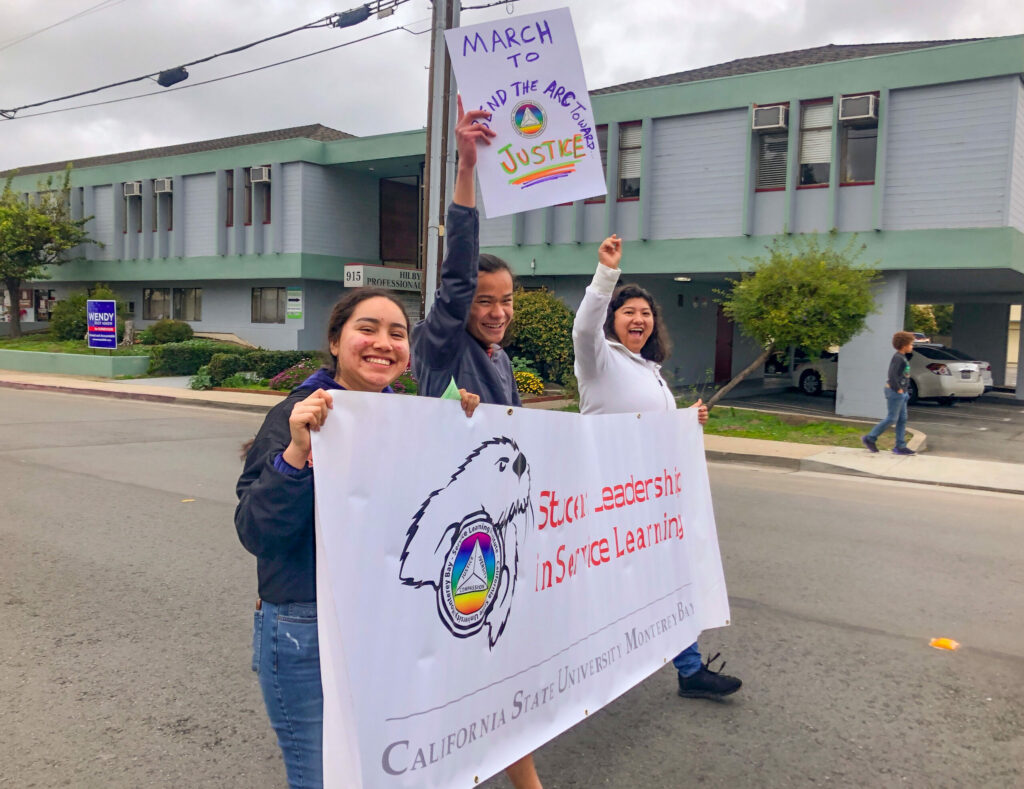 Mission
The mission of the Service Learning Institute is to foster and promote social justice by cultivating reciprocal service and learning partnerships among CSUMB students, faculty, staff, and the surrounding tri-county community.
The Big Idea
We are one program within the nationally recognized, award-winning service learning program through the CSUMB Service Learning Institute. Every CSUMB student serves in the community while learning about social justice, diversity, and civic responsibility. The Service Learning Student Leaders (SL2) are peer educators who share their passion for community work with their peers in the classroom and in the community.

The pandemic has created feelings of disconnection for many children with a negative impact on their motivation and academics. The SL2 Program will bring CSUMB students into elementary schools to spark children's passion for school and going to college. We will put together an engaging presentation that will bring the CSUMB spirit to regional elementary schools. Representation matters. We want to show the children in our local communities that anyone can attend college. Our goal is to create a greater sense of belonging and build college knowledge.
"Lily was the perfect ambassador for the program. She modeled all the personal and professional traits necessary. When the rest of us were overwhelmed and trying to sync calendars, it was our Service Learning Student Leader [Lily] who led the adults and made things happen.". -Eric Tarallo, Spreckels Unified School District

- Eric Tarallo