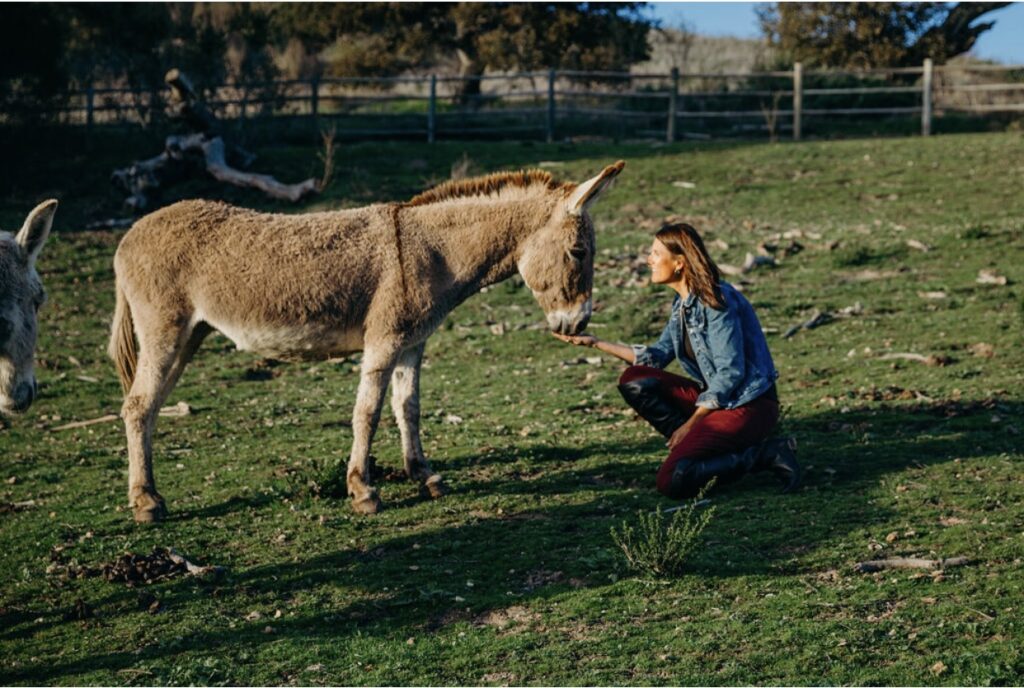 Mission
The Equine Healing Collaborative (EHC) was created to provide a path to recovery, self discovery, personal growth, a re-connection with the natural world, and emotional insight and overall health through the use of equine assisted psychotherapy as well as other therapeutic models. The EHC offers more than just traditional talk therapy by reducing stigma and using interventions such as equine assisted psychotherapy, mindfulness, and mindful equine massage to promote health and an increase in overall quality of life for individuals seeking change. Our psychotherapists treat all mental health disorders. Our particular focus is in individuals from low socioeconomic backgrounds including, refugees, children and adolescents, adults, survivors of sex trafficking and domestic violence, Veterans, and individuals from the LBGTQ community.

Our vision is to provide these services will providing a safe and healthy environment for our rescued equine partners. All of our horses are rescues or surrenders and come to us with a wide variety of health and psychological problems. The recovery of our clients is closely linked to the recovery of our animals and through this process of reciprocity, clients and horses heal together.
The Big Idea
The demand for mental health services is significantly increasing and added resources are critical to meet the needs of our community. EHC currently has part time staff who are difficult to retain due to inability to offer competitive wages and benefits. EHC also faces the challenge of having to subsidize the difference between the actual session cost paid to the staff member and amount collected which is usually discounted based on clients' ability to pay. Having the ability to hire full-time staff will give EHC the opportunity to offer competitive salaries and benefits to retain staff and provide expanded and consistent treatment to underserved and low-to-moderate income Monterey County residents. Estimated cost per full-time staff member is $150K which includes pay, benefits, workers' compensation insurance, liability insurance, and all payroll taxes. Our goal for 2022 is to be able to hire two full-time staff.
Through the various activities with the horses and the debriefing, I have come to understand what has been happening internally for me. Something about self awareness, being witnessed and feeling seen by both my group and the horses has been healing me. I have been more aware of and able to hold all of the feelings at once. I feel lighter. I recommend this program 100%.

- Jennifer Shayani